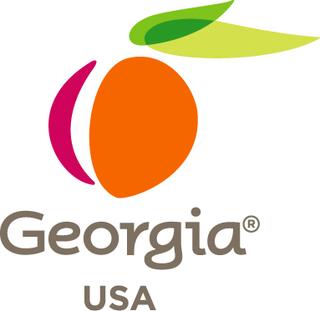 Governor Brian Kemp announced Tuesday that Mytex Polymers US Corp (Mytex) is investing more than $7 million to expand its facility in Newton County, creating fifteen new jobs. Owned by Mitsubishi Chemical Corporation, Mytex develops, tests, and manufactures polymer solutions used in a variety of products including automotive parts, household appliances, recreational vehicles, industrial equipment, specialty packaging, and other everyday goods.

"Our state's unmatched workforce and logistics network have proven key in attracting and retaining companies like Mytex, which serves customers around the world," said Governor Kemp. "I thank Mytex Polymers for continuing to choose Georgia and creating opportunities for the hardworking folks in and around Newton County."
Mytex provides engineered polyolefins and long glass fiber polypropylene used in a wide array of goods for customers across the globe. Headquartered in Jeffersonville, Indiana, Mytex chose to expand in Georgia to support increasing customer demand for long glass fiber polypropylene products. With warehousing and distribution locations in the City of Covington, the company will continue their expansion by constructing a new production line in an existing 140,000 square-foot space.
"We are excited to expand our footprint in Newton County. The area has a talented workforce, and we look forward to having individuals join our team. We appreciate the support of the local municipalities and look forward to continuing a successful partnership over the coming years," said Yasuhiro Mochizuki, Mytex Polymers US Corp president.
Individuals interested in career opportunities with Mytex may visit Mytex Polymers Job Opportunities for additional information.
"On behalf of the Newton County Industrial Development Authority, it has been a pleasure to work with Mytex on their expansion in Newton County," said Senior Project Manager of the Newton County Industrial Development Authority Serra Hall. "Mytex brings an invaluable resource to Newton County from their additional job creation to their expertise in the polymer market, to their commitment to our community. We are excited about their new expanded footprint along with use of rail in Georgia. We are grateful for Mytex and thankful they have added to our diverse business ecosystem."
The Georgia Department of Economic Development (GDEcD) was represented in this project by the Global Commerce division's Senior Project Manager Kristen Miller in partnership with the Newton County Industrial Development Authority.
"We want to thank Mytex for its continued investment in Georgia and also the Newton County Industrial Development Authority which helped make this project happen," said GDEcD Commissioner Pat Wilson. "We know that Georgia's top-ranked workforce will serve Mytex well as they expand in our state, and we look forward to the innovative opportunities that this partnership will bring."