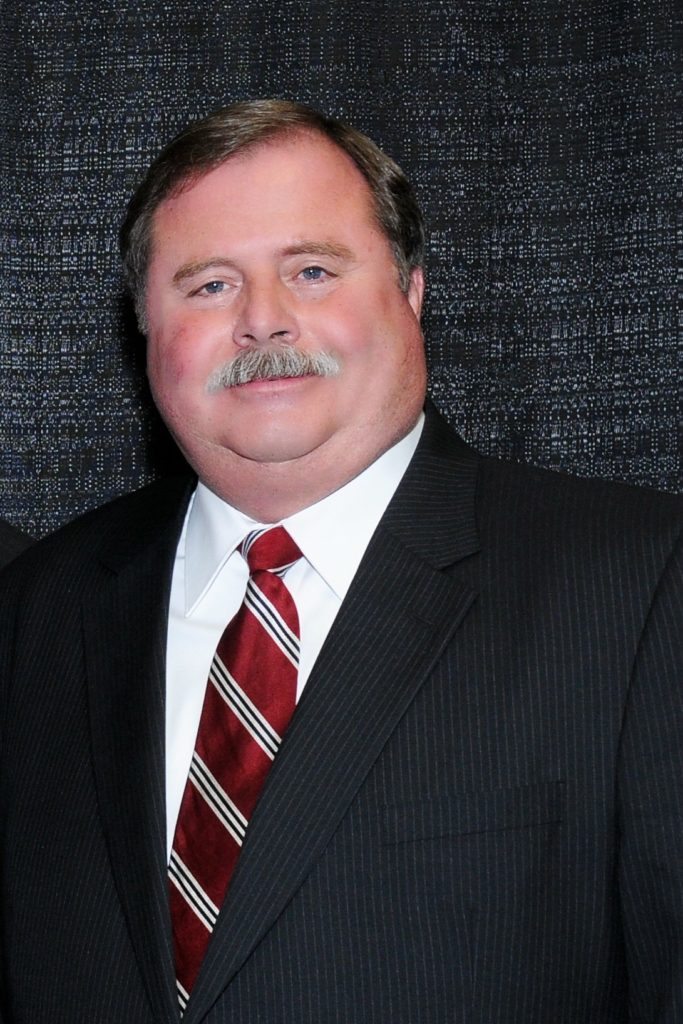 All On Georgia Paulding (AOG Paulding) sent 8 questions to the candidates running for Post 4 commissioner. This is the second of 4 articles we're posting with the candidate's answers. Jim Ashworth (JA) is one of the 4 candidates that qualified to run. The following are the answers he provided to AOG Paulding, unedited.
Jim Ashworth has a broad base of managerial experience over the 47 years he has been in the business environment.  Serving as President at one company and Executive Vice President at two other firms, gives him a strong background in leading successful firms.  He has managed company staffs numbering in the hundreds, with revenues in the hundreds of millions of dollars. His honesty, integrity, and ability to manage employees to get the highest productivity possible solidifies his management style.  Jim has been involved in numerous community groups to help make them successful and increase their presence in the County.
AOG Paulding – 1. Why should the voters elect you? What separates you from the other candidates?
JA – Everyone asks me, "Why are you getting involved running for commissioner?" I have been involved in the leadership of various organizations in this county for over 30 years and I hear the same old comments about the BOC.   I am a person that rolls up my sleeves, takes the bull by the horns, and gets the job done. Our incumbent commissioners have not been proactive in getting any new policies established or ordinances written to help our housing industry and infrastructure.  They have not scrubbed the budget to get our millage rate back down. It's been business as usual. This is why I am running; I believe I can make a difference, and I am not backed by the Good Ole Boys or special interest groups. I want to represent the people in Post 4 and do what's right for the County and the citizens.
AOG Paulding – 2. What do you see as the #1 issue facing Post 4 today? If elected, what would you do to address and resolve this issue?
JA – Lack of business environment causing companies not to move here: I will promote Pro-Business Environment as I did when I chaired the Chamber of Commerce. I will put together a strategic plan for Economic Development that will include a new branding for the county.  I will work with the Airport Authority and get the Airport law suits settled one way or another so we can get our county moving forward and attracting businesses again.
AOG Paulding – 3. If elected, what would your other top priorities be? 
JA – Green Space management, Infrastructure, water, sewer, rezoning of Highway 92 and Seven Hill Blvd corridors: We need to develop the "Paulding Forrest" WMA along with the adjacent land the county bought to provide hiking, cycling and camping areas to attract businesses and tourists.  We need to revisit our DOT long range plans and get an organized plan of development that will include Highway 92 and Seven Hills Blvd. corridors.  We need to work with the developers and home builders and develop an economic impact fee structure that works for the county, the developers, and home builders that will generate money for water and sewer pipes to be put in the ground.  When the reservoir is completed in 2019, we will have the water, we just need more pipes in the ground.  The same for our sewer systems, we need the additional connections to make the plants profitable. We need to review the Highway 92 and Seven Hills Blvd. corridors zoning and work with land planners to develop a comprehensive zoning plan that will include businesses, office spaces, retail, multi-unit housing and residential.
AOG Paulding – 4. Where do you see Post 4 in 5 years? As Commissioner what would you do to further this vision?
JA – If we don't get our county turned around, there will be no bedroom communities left as people will be leaving because taxes will be too high. When elected I will work with the other commissioners to get our county turned around to attract businesses and industries.  In 5 years, I believe we will have Highway 92 completed with access to Interstate 75, Seven Hills Blvd will be widened to Old Cartersville Road and possibly cross connected to Highway 61.  I believe Dabbs Ridge Road will be widen and straightened with new developments in that corridor.  With my work experience I will continue to work with the other commissioners to keep developing strategic plans to bring industries and businesses to the county, thus lowering personal property taxes.
AOG Paulding – 5. Many of Post 4 constituents spend a lot of time in other counties working and shopping. What would you do as Commissioner to recruit more industries and businesses to our area? How would you broaden the tax base? 
JA – First, I want to clean up the Airport mess and get this anti-growth problem behind us. I will get with the Economic Development Group and develop some master plans for our recommended development plans from our County Comprehensive Plan.  I will get a land planner to draw up some master development plans we can use in power point presentations to help sell our county. I will come up with a new Branding for the county in a niche we can sell.  I will work to help attract businesses and industries that do not require a great deal of infrastructure, such as Data centers, light industrial, medical office space and retail until we get our infrastructure improved. All this development will generate enough income to allow us to broaden our tax base. I will be proactive and help attract industries and not say it is not the commissioners job to bring in industry.  Anyone that is employed by the county is a salesman for the county.  I will own this issue and put forth the effort needed instead of passing the buck.
AOG Paulding – 6. Post 4 is a heavily residential area. How many new developments would you be willing to allow?
JA – I will continue to allow future residential development if we control the growth of our infrastructure to match this growth. We need the additional sewer connections from the new homes to allow our sewer plants to be profitable. Since Pumpkinvine sewer plant opened, it has been operating in the red as there are not enough sewer connections to pay for the plant operation.  Based on current projections, it will take another 7 years to get enough connections to get the operational cost to black.
AOG Paulding – 7. What is the one area that you see Post 4 is lacking in? What would do to fix that?
JA – Post 4 has transportation issues related to past growth. Traffic on Highway 61 is a big issue with the opening of our North Paulding School Campus. Dabbs Bridge Road and Harmony Grove Church Road needs widening and straightening out.  The lack of access to I-75 has delayed business development in north Post 4.  Lack of mix use developments in Post 4 to broaden our tax base.  There again I will work with the DOT to help develop a long-range plan to get the northern roadways in better shape.  I will review zoning plans and attract more mix use developments intertwined with the residential developments.  We need the right mix of development along these highway corridors.
AOG Paulding – 8. What do you think of the decisions the BOC has made over the last several years? What would you have done differently?
JA – The past commissioners have been slow to act and did not have the direction as they lacked big business experience. There has not been strong leadership, poor unity and not getting behind the approved direction, did not scrub the budget to get it balanced so we would not have a tax increase.  With my business background and leadership skills I will help lead the Commissioners to make good decisions and not drag their feet on time sensitive issues.  I will promote Unity, Progress and Results.  Unity is not a 5-0 vote, it is having a 3-2 vote that the group could come together and support the effort.  I will use my business background to make the tough decisions to get the budget balanced.