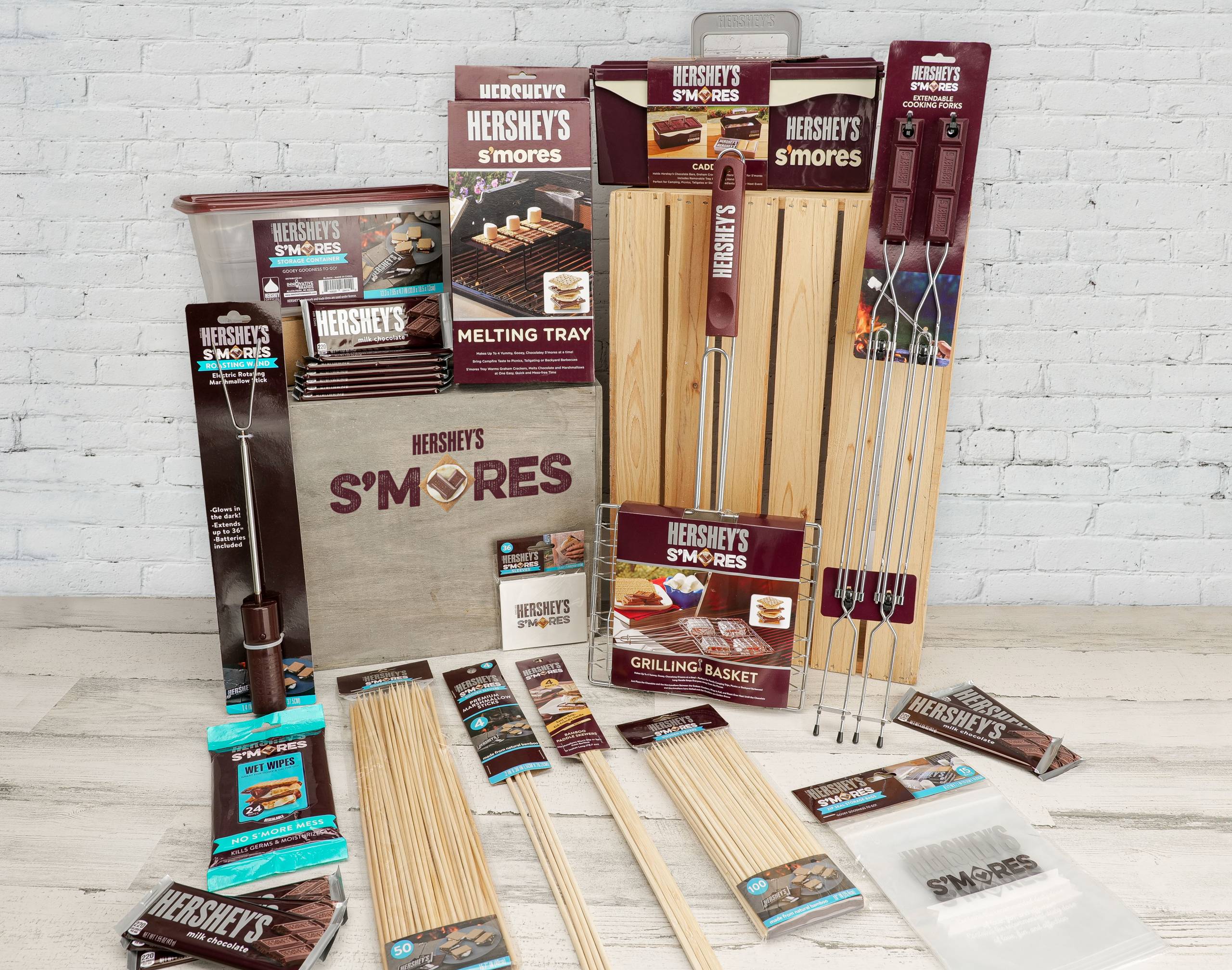 The Hershey Company and Brand Activation Consulting today announced the expansion of its line of officially licensed Hershey's S'Mores accessories with Mr. Bar-B-Q and new partner, International Wholesalers. The extensive line of Hershey's S'Mores products that features popular backyard barbeque accessories, like carrying cases, wooden and light up skewers, will now include Hershey's wipes, storage bags, grub holders, freezer-safe storage containers and rotating skewers.
"The Hershey Company understand that consumers who have deep, personal connections to brands like to experience them in multiple ways," said Michelle McLaughlin, Chief Executive Officer, Brand Activation Consulting. "These new accessories from International Wholesalers as well as Hershey's S'Mores graphics integrated in our lifestyle product stories will further those connections by allowing consumers to have a complete S'Mores celebration from beginning to end."
"Consumers are continuing to find moments of goodness in simple activities like family S'Mores nights and backyard celebrations," said Ernie Savo, Senior Director, Global Licensing. "We're proud that our iconic brands have a place in these moments, and we're eager to create partnerships that extend that relationship from our snacking portfolio to a complete experience."
Hershey's S'Mores were among the most popular snacks of 2020, with the company seeing a 40-50% increase in sales of Hershey's 6-pack bars while consumers spent more time at home during the COVID-19 global pandemic.  The company also saw a 10% increase on its officially-licensed Mr. BBQ grilling tools, often purchased alongside S'Mores ingredients.
Hershey's 2021 S'Mores general merchandise and confection feature space arrive at participating retailers this month, and will be supported throughout the summer with three waves of marketing and merchandising initiatives that run through September.