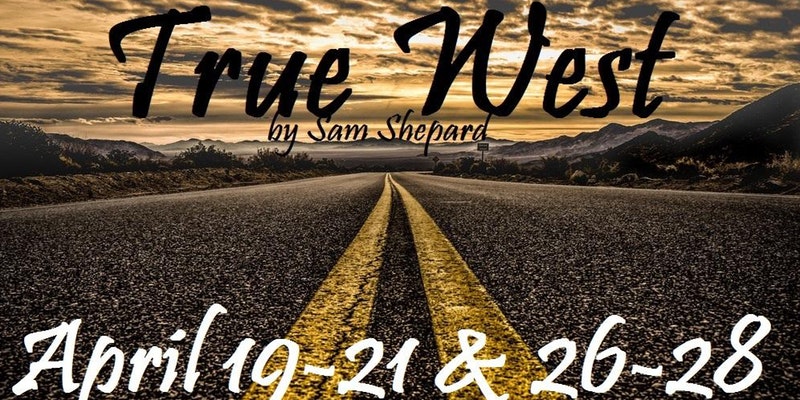 The Ringgold Playhouse will present Sam Shepard's American classic "True West" for a two-weekend run of seven performances April 19-21 & 26-28 at 7:30 p.m. with a special matinee performance Saturday, April 28 at 2 p.m.
Perhaps the signature work of the late great Sam Shepard, "True West" offers a twisted tale of sibling rivalry as two brothers square off in their mother's lonely house near the California desert. This American classic explores the clash over a film script between Austin (Jonathan Harris), the achiever screenwriter, and his demented, petty thief brother, Lee (Adam Cook). All is well in life for Austin, who is working on a script he has sold to producer Saul Kimmer (Steve Jordan), until his older broth arrives turning his world upside down. Lee swoops in and pitches his own idea for a movie to Kimmer, who then wants Austin to junk his bleak, modern love story and write Lee's trashy Western tale. The cast also features Julia Wyant as the matriarch of the family.
The show is directed by Joanna Lewis and stage managed by Ronald King.
Tickets are $10 general admission and $8 for seniors and students. Tickets can be purchased in person at Ringgold City Hall, over the phone at 706-935-3061, or online at CityOfRinggoldGa.gov.
*The show does include adult themes and mild violence.