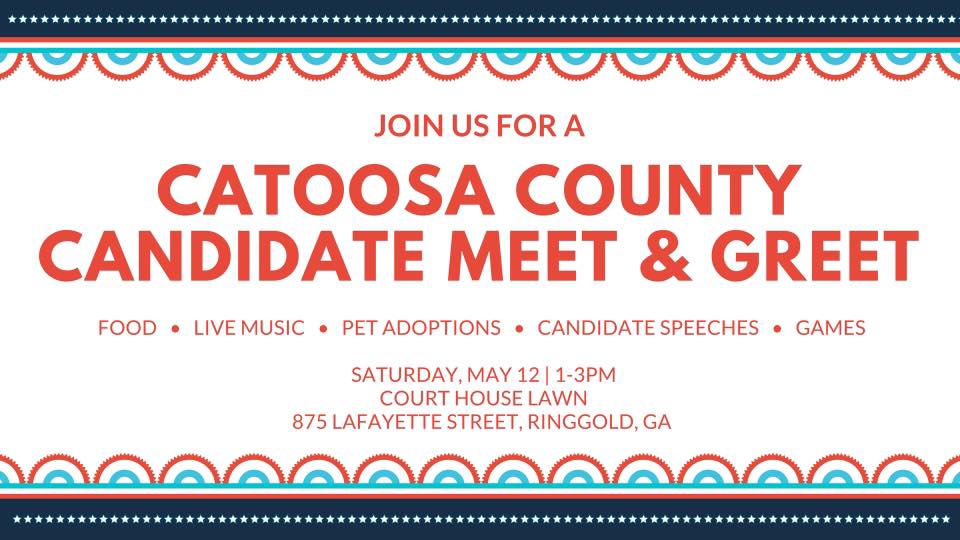 Steven Henry, Chairman of the Catoosa Board of Commissioners, heads up a local group that is hosting what Henry calls "an old-fashioned meet and greet" on the courthouse lawn in Ringgold.

Henry, a native of Catoosa County, organized this event after a similar one two years ago drew all of the candidates running for local office in Catoosa County, as well as representatives from Congressman Tom Graves office and the state-wide office for the Trump campaign.
The gathering on Saturday will offer citizens of Catoosa County an opportunity to meet candidates vying for County Commission and School Board, both of which have contested seats in play.  Judge Ralph Van Pelt will be in attendance, as well as his challenger, Melissa Hise from Summerville.
There will also be local campaign volunteers representing various statewide candidates for governor and secretary of state, among other offices.
The event runs 1:00-3:00 tomorrow, Saturday, May 12 on the courthouse lawn in Ringgold.  Free admission.  There will be games for the kids and concessions available for purchase.