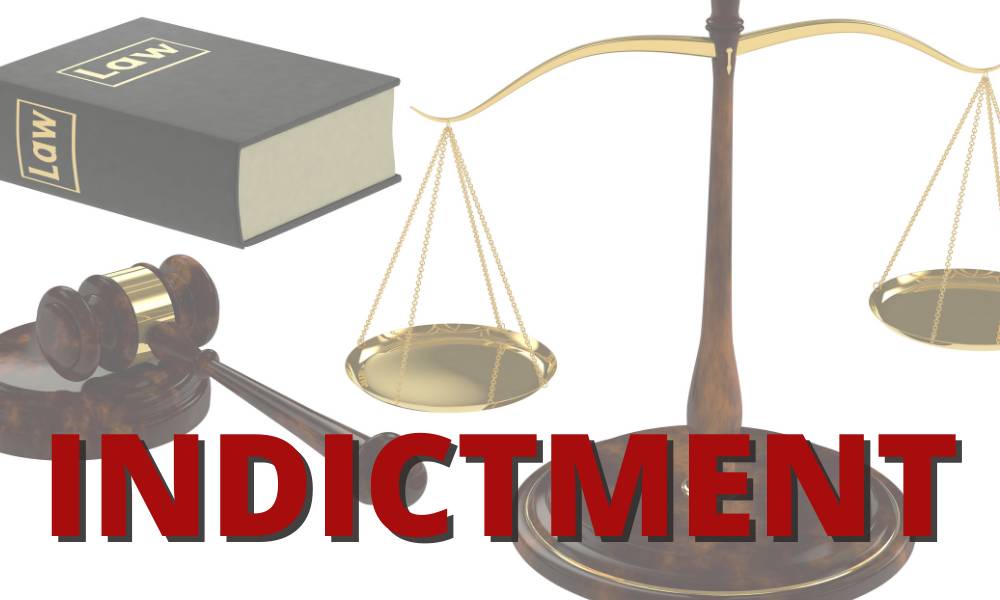 Mohammed Ajmal was arraigned last week, charged with three counts of making and subscribing a false tax return, two counts of health care fraud, and two counts of false statements related to health care matters.  Co-defendant Faisal Shahzad, who was arraigned in December 2020, was charged with making a false statement to a federal agent.
"Ajmal was a successful businessman who attempted to game the system by allegedly filing false tax returns to conceal kickbacks," said Acting U.S. Attorney Bobby L. Christine.  "He also allegedly submitted false income statements to obtain free healthcare for his children, while his brother, Shahzad, is alleged to have lied to a federal agent to help conceal the crimes."
"It doesn't matter if your earnings are legal or illegal; income is income," said IRS-Criminal Investigation Special Agent in Charge James E. Dorsey.  "Everyone has equal responsibility for reporting their earnings to the Internal Revenue Service and we are dedicated to enforcing the law."
"This was a GBI investigation that began as an illegal commercial gambling case and led authorities to discover a plethora of other crimes. The partnerships the GBI has with local, federal, and other state agencies are important to ensure all possible crimes are uncovered, investigated, and prosecuted successfully," said Vic Reynolds, Director, Georgia Bureau of Investigation.
According to Acting U.S. Attorney Christine, the charges, and other information presented in court:  Through various corporations Mohammed Ajmal owned several gas stations and convenience stores in the Cartersville, Georgia, area. Many of the stores contained coin operated amusement machines, known as "COAMs".  COAMs are regulated by the Georgia Lottery Corporation.
Between 2013 and 2015, the Georgia Lottery Corporation issued administrative regulations under Georgia law which resulted Ajmal receiving less revenue from the COAMs.  Ajmal then contacted the company holding the master license for the COAMs in his properties, and allegedly conveyed that if it wanted to continue operating COAMs on Ajmal's properties, it would have to pay additional money, or kickbacks, to Ajmal.  To disguise the kickback payments, Ajmal allegedly told the company to write checks to Ajmal's relatives, including his brother, Shahzad.  Ajmal then allegedly used the monies for his own benefit, including to build a new home.  From 2015 through 2018, the amount of the kickbacks totaled $2,292,847.  Ajmal allegedly did not report any of this income on his tax returns for 2015 through 2017; as a result, Ajmal allegedly paid less federal tax than he actually owed for all three years.
As part of this investigation, on June 14, 2019, an IRS-CI agent interviewed Faisal Shahzad at his workplace.  During this interview, Shahzad allegedly falsely told the agent that checks made out by the company to him were for work he performed for the company.
In addition, Ajmal allegedly defrauded and made false statements to PeachCare for Kids, which is a publicly subsidized health insurance program for children in low- and moderate-income Georgia families. To enroll a child in PeachCare for Kids, parents must show that the family's income is below certain limits.  Because Ajmal's income was well over the eligibility limit, Ajmal's children were not eligible for PeachCare for Kids.
In order to enroll his children anyway, Ajmal allegedly understated his income by faxing false income verification forms and supporting documentation to the program. The income verification forms allegedly did not report any self-employment income for Ajmal or his wife, but instead listed fictitious employment and attached copies of purported paychecks which were never cashed.  While the children were enrolled in the PeachCare for Kids program, Ajmal and his wife obtained medical and dental care and prescription drugs for them at public expense.
Mohammed Ajmal, 47, of Cartersville, Georgia, was arraigned before U.S. Magistrate Judge Walter E. Johnson.  Ajmal, and Faisal Shahzad, 30, also of Cartersville, Georgia, were indicted by a federal grand jury on December 8, 2020.  Members of the public are reminded that the indictment only contains charges.  The defendants are presumed innocent of the charges and it will be the government's burden to prove the defendants' guilt beyond a reasonable doubt at trial.
This case is being investigated by Internal Revenue Service Criminal Investigation and the Georgia Bureau of Investigation, with valuable assistance provided by the Federal Bureau of Investigation, U.S. Immigration and Customs Enforcement's Homeland Security Investigations, Cartersville Police Department, Bartow County Sheriff's Office, and Bartow-Cartersville Drug Task Force.
Assistant U.S. Attorneys Alana Black and Michael Herskowitz are prosecuting the case.