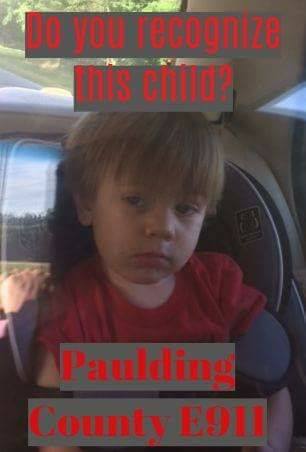 On 06/20/2018 at approximately 8:00 am, the Paulding County Sheriff's Office received a call regarding a child that appeared to be alone. The child was approximately 2 years old and was walking down the road near the intersection of Scoggins Rd and Hart Rd. Deputies and Investigators brought the child, who appeared to be unharmed, to the Sheriff's Office and then immediately began attempting to locate the child's parents.

A short while later, the mother of the child called 911 to report her two-year-old missing. Investigators then reunited the child with the mother.
According to the Paulding County Sheriff's Office, all of the doors to the home were locked and secured, but the child appeared to have found his way outside through a "doggie door" and began walking. The home was in the immediate area where the toddler was found.
The Sheriff's office says that: "As a result of a lack of apparent negligence, charges will not be brought against anyone in this case."