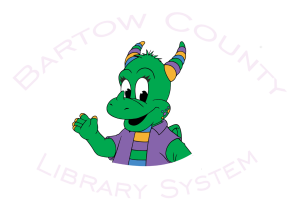 The Georgia Department of Economic Development's Georgia Council for the Arts (GCA) and State Representative Matthew Gambill (R-Cartersville) today announced that the Bartow County Public Library System was selected as a Vibrant Communities Grant recipient. The Bartow County Public Library System was awarded more than $1,000 in grant funding for special art projects.
"I am pleased to announce with GCA that the Bartow County Public Library System will receive a grant to help foster future art projects," said Rep. Gambill. "The Cartersville Public Library already hosts a robust art gallery that is enjoyed by the entire community, and this funding will help support the library's mission of encouraging the appreciation of local artists and artwork in Bartow County."
"The Vibrant Communities Grant, along with our new Cultural Facilities Grant, have allowed GCA to support some of the most impactful arts programming happening in communities of all sizes throughout the state," said Karen Paty, executive director for GCA. "These grants invest not only in the cultural infrastructure, buildings, classrooms, theatres, museums, that support the creation of great programs, but also the downtowns, libraries, community centers and schools that invite Georgians to connect with one another and with meaningful arts experiences in their everyday lives."
The Vibrant Communities Grant, which ranges from $1,000 to $5,000, supports single art projects such as an art exhibit, a theatre production, a series of workshops for children or an artist residency. Additionally, the Vibrant Communities Grant is available to organizations in counties that did not receive a Fiscal Year 2020 Project, Partner or Arts Education grant. This grant has a match requirement of 50 percent of the requested amount, and the awarded projects must take place from October, 2019 – June 30, 2020.
The GCA received a total of 133 applications for the Cultural Facilities Grant and the Vibrant Communities Grant from arts organizations, schools, libraries, cities, historical societies, community theatres, Boys & Girls Clubs and more. The GCA awarded more than $570,000 in grant funds to 79 entities in 58 Georgia counties.
Following a National Endowment for the Arts (NEA) precedent, the Georgia Council for the Arts used Peer Review Panels to adjudicate applications. These panels included fellow professionals who are experienced in the arts discipline or type of grant being reviewed or are Georgia citizens with a record of involvement in arts activities, experience and knowledge.
The mission of GCA is to cultivate the growth of vibrant, thriving Georgia communities through the arts. GCA provides grant funding, programs and services statewide that support the vital arts industry, preserve the state's cultural heritage, increase tourism and nurture strong communities. Funding for Georgia Council for the Arts is provided by appropriations from the Georgia General Assembly and the National Endowment for the Arts.
For more information on the Vibrant Communities Grant, please click
here
.