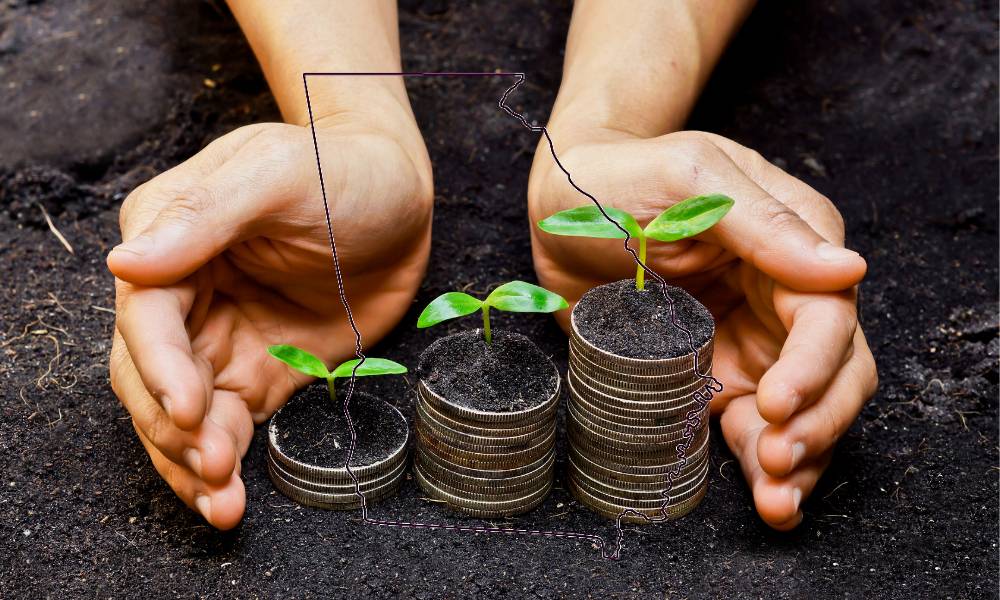 Governor Brian Kemp announced Thursday that Agile Cold Storage will invest over $60 million in the construction of two new facilities in North Georgia to support the state's poultry industry. The company's new semi-automated freezer buildings will be located in Bartow and Hall counties and create approximately 170 jobs between the Cartersville and Gainesville facilities.

"It's great to see Georgia-based companies reinvest in their home state and create opportunities for hardworking Georgians," said Governor Kemp. "Agile's investment in the Peach State is a testament to Georgia's dominance in the poultry industry and our top-notch logistics network, and I am grateful for their partnership as they ramp up operations in North Georgia."
In Cartersville, Agile Cold Storage plans to build and own a 150,000-square-foot facility at 400 Hamilton Crossing Road, where the company plans to create about 70 positions.
The company also plans to build and own a 150,000-square-foot facility in Gainesville, located at 3117 Athens Highway, where they plan to create approximately 100 positions. Positions at both the Cartersville and Gainesville facilities will include warehouse management, administration, clerical, forklift operators, maintenance, and other general warehouse positions. Additional information will be posted on the company's website at agilecoldstorage.com closer to the facilities' opening dates next summer.
"As a Georgia-based company, we are very excited to make these investments and to be able to create these jobs in our home state. When we looked around the Southeast for the ideal location for these two facilities, Georgia really stood out. Georgia is home to a wide variety of food manufacturers, tremendous temperature controlled logistics partners, and a world-class port in Savannah," said Agile President and CEO Don Schoenl. "We appreciate the state's interest in helping us grow and understand – from our previous experiences with various state agencies – we appreciate how committed they are to providing exceptional training and work environments for our team members."
Agile's state-of-the-art facility will use automation where possible to make the work environment safer and more efficient for its team members. The company's advanced technologies reduce its environmental impact by eliminating ammonia refrigerants and decreasing energy and water consumption. Agile's experienced management team and best practices will allow for reliable, efficient, and flexible receiving, storage, and shipping of its customers' products. Agile's customers' products will satisfy demand for both the domestic and international markets. The facilities include frozen and deep freeze temperature zones to ensure products are blast frozen and maintained at the highest levels of quality in accordance with industry specifications and government regulations.
The state's major cold storage investment and growth, combined with the extensive air, rail, port, and interstate logistics network continues to provide a competitive advantage for companies located in Georgia.
"We are pleased to welcome Agile Cold Storage to Bartow County, particularly because cold storage solutions are essential for both Georgia's agricultural industry and ultimately area consumers," said Bartow County Sole Commissioner Steve Taylor. "We appreciate the quality jobs and investment that Agile will bring, and our state and local partners who helped encourage the company to come to this decision."
"Agile Cold Storage will be a welcome part of the Gainesville-Hall County business community," said Kit Dunlap, president and CEO of the Greater Hall Chamber of Commerce. "Gainesville-Hall County has many food and pharmaceutical manufacturers that rely on cold-chain logistics, like Agile Cold Storage, to distribute their products to U.S. consumers and to export markets through the Port of Savannah."
While per capita chicken consumption has doubled since 1978, Georgia's production has tripled, and three of four Georgia counties support facilities involved in poultry and egg production. In 2018, Georgia was the top broiler producing state in the U.S. with a $4.5 billion industry. Poultry is also one of the state's top 10 exports, and the state export receipts for the segment totaled $990.6 million in 2019. Top markets for Georgia agriculture include Canada, Mexico, Vietnam, China, and the United Kingdom.
Georgia Department of Economic Development (GDEcD) Director of Logistics, Energy, and Agribusiness Hank Evans represented the Global Commerce division on this competitive project in partnership with the Cartersville-Bartow County Department of Economic Development, the Greater Hall Chamber of Commerce, and Georgia EMC.
"The state's proactive long-term investment in our logistics infrastructure continues to pay in the form of jobs and opportunities for Georgians when they're needed most," said GDEcD Commissioner Pat Wilson. "I thank Agile Cold Storage for their investment, along with Governor Kemp and our local economic development partners for helping us bring additional jobs and opportunities to both of these Georgia communities."