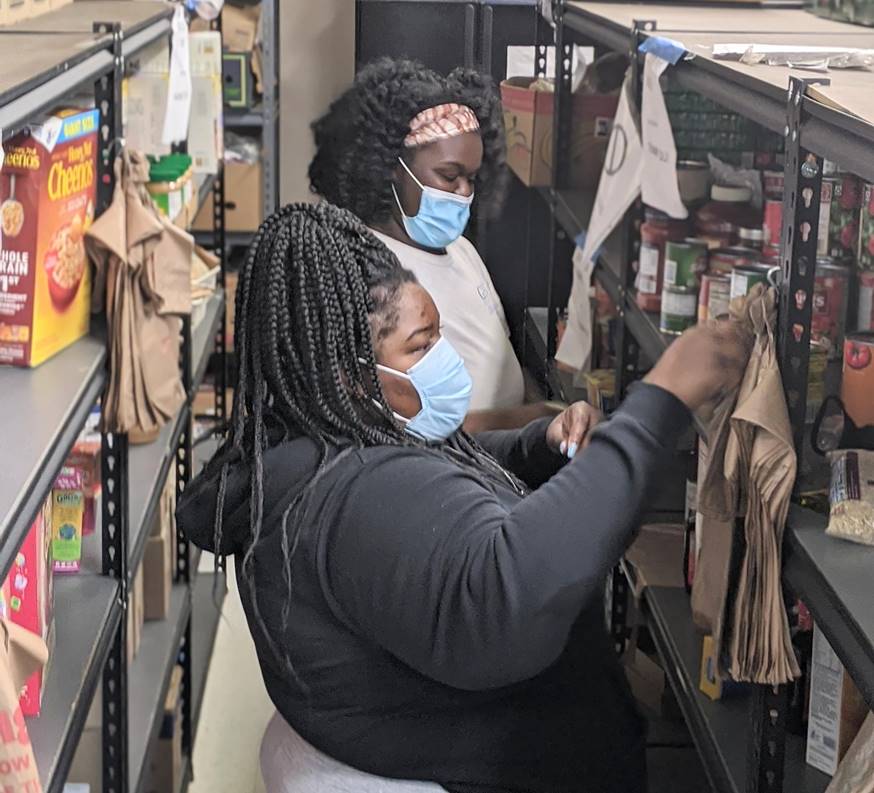 One of Georgia Highlands College's student organizations has been busy this year working with a local nonprofit to serve the community. Woman 2 Woman has rallied behind Helping Hands in Paulding on several community projects.

Woman 2 Woman is a GHC student organization founded in 2010 with an emphasis on developing communications skills, volunteering in the community and supporting each student in the group on the road to degree completion.
The student group has been recently working with local nonprofit Helping Hands.
"Woman 2 Woman continuously works with Helping Hands and other charitable communities because helping our community helps us gain moral values and look at the world from a different perspective," student and organization president Manoucheca Jean said. "We believe that helping the community brings us closer together and it is a very humbling experience."
The student organization assisted with an on-campus coat drive in early 2020, effectively collecting and distributing two carloads of coats to Helping Hands. In addition, the organization has unloaded a food truck from the Atlanta Food Bank to distribute to the nonprofit.
The organization is currently collecting toys at GHC's Paulding site for Toys for Tots and is preparing for a canned food drive to be held at the Paulding site the week of Nov. 16.
Woman 2 Woman co-advisor and Paulding Site Manager Christina Henggeler said the organization previously led drives to collect items from fellow students or worked alongside other volunteers to unload deliveries from the Atlanta Food Bank.
Jean, who lives in Powder Springs and attends classes at the Paulding site, said while the positivity, laughter and connections built among organization members encourages her to continue on with Woman 2 Woman, the aspect of community service is central to the student organization.
"I was inspired to get involved with Woman 2 Woman because sisterhood is important to me. I believe we must stick together and that great things happen when women stick together, especially young women," Jean said. "It is important that we help one another through our life journeys because we are all on a mission to become the women of our dreams."
According to its website, hhpcga.org, Helping Hands works to foster a caring atmosphere for anyone experiencing temporary or emergency struggles due to a crisis situation. The organization, which offers services such as a food pantry and clothing center, is located in the south side of the student parking lot at GHC's Paulding site.