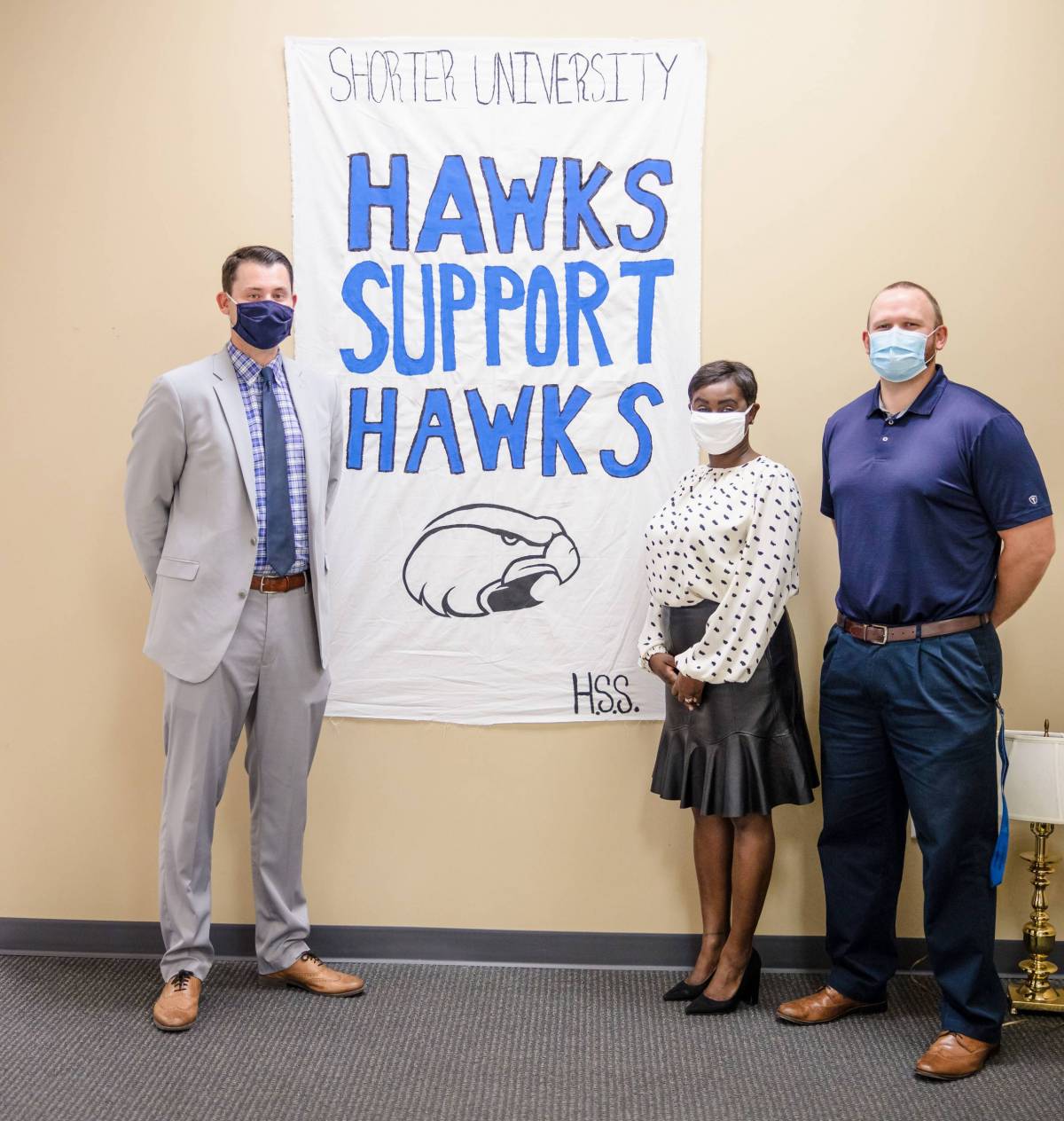 Northwest Georgia may see a bump in community involvement after one woman's story motivated college students to roll up their sleeves and get to work this past Wednesday, Sept. 30.

Using the age-old fable of the tortoise and the hare, Executive Director of the Rome Floyd Commission on Children and Youth, LaDonna Collins, spoke to Shorter University students about the fable's obvious lesson of staying the course. However, she also asked the young scholars who gathered at the Shorter's Ledbetter School of Business to take inventory of the important lessons they learned on the way to the finish line.
Joined by Dr. Heath Hooper (Dean of Shorter Business School) and Dr. Michael Ross (Assistant Professor of Sports Management), the room listened as Collins took them on a journey through her college and professional career. She spoke about moments in her life where she was the hare and her realization that to be successful, she had to dig in and get serious about her goals.
During the presentation, Collins outlined her thought process by giving a tangible example. She recalled three binders she used to log all the contacts, calls and community work for her resume. Little did she know, those binders became an important resource she would need after college.
So, instead of waiting for a chance to grow educationally and professionally to float by, she suggested that the students actively pursue opportunity and to never forget where it came from.
"If you want to make a difference, you have to do the different," she said when using one of her favorite quotes to drive home this point.