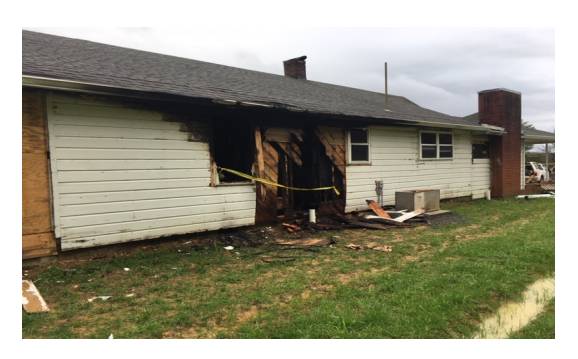 Fire Investigators with the Insurance and Safety Fire Commissioner's Office have determined a fire that occurred around 7:20 A.M. on Monday, February 10, at a Dade County residence, was intentionally set.

The fire was set in a bedroom closet inside the home located at 18947 Highway 11 in Wildwood, Georgia.
"The 73-year-old, 1,624 square-foot structure was under renovation at the time of the fire. The suspect(s) forced entry through a doorway on the south end of the structure," said Insurance and Safety Fire Commissioner John F. King. "Several tools were also stolen from the residence before the fire was set. If you have any information on the individual or individuals responsible, I ask that you call my Fire Investigations Unit at 1-800-282-5804."
Rewards are offered of up to $10,000 for information that leads to the arrest and conviction of the arsonist(s).
Calls are taken 24 hours a day and callers can choose to remain anonymous. Insurance and Safety Fire Commissioner John F. King's Fire Investigations Unit is assisting the Dade County Sheriff's Office with this investigation.