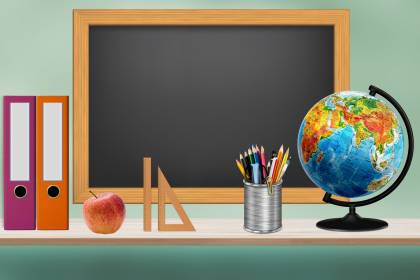 The State Charter Schools Commission of Georgia (SCSC) approved Northwest Classical Academy (NCA) to open in the 2021-22 school year. Commissioners voted to approve the charter school petition at its November 18 board meeting.
NCA is a replication of Atlanta Classical Academy (ACA), an existing charter school approved by Atlanta Public Schools. NCA will locate in Kennesaw, Georgia in the Cobb County School District and serve students through a statewide attendance zone. NCA will open with grades K-6 and expand to grades K-11 by the fifth year of its charter term; its plan is to become a K-12 school.
"Families are eager for additional choices for their students, especially in the current environment," said State Charter Schools Commission Executive Director Lauren Holcomb. "We are pleased to offer another high-quality charter school for Georgia students through the approval of Northwest Classical Academy."
Similar to ACA, NCA will implement a classical curriculum with an emphasis on "virtuous living, traditional learning, and civic responsibility." The curriculum emphasizes intellectual development and character formation.
"Our mission is to form intelligent, virtuous citizens via a classical, liberal arts curriculum in a smaller-school environment," said Matthew Kirby, Northwest Classical Academy's Executive Director.  "We're eager to offer this time-tested academic model to all Georgians, and we expect to attract most of our students, families, and employees from Cobb, Cherokee, Bartow, and Paulding Counties."
The SCSC petition review process for replication schools includes an in-depth staff review of the new school's petition and budget, as well as an analysis of the original school's performance history in the areas of academics, finance, and operations.
A panel of staff and commissioners interviews petitioners and makes a recommendation to approve or deny the petition to SCSC commissioners. At all points of the review process, staff and commissioners accept feedback from local community officials.
The petition and supplemental information presented by the ACA and NCA governing boards met all requirements of rule and law and indicate that NCA will operate as a high-quality charter school consistent with the SCSC's mission and the educational goals of Georgia.