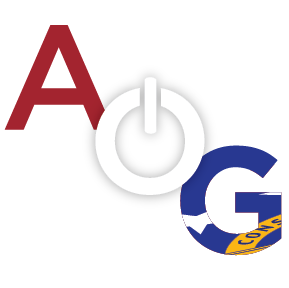 The Dizzy Dean World Series brought 31 U-8 baseball teams from across the United States to Snowden Grove Park in Southaven, MS. The teams played July 21 – 26 to compete for the Championship title.
On July 24, eight of the teams advanced to the Elite 8 to compete for the Final 4 on Monday. The last four remaining teams, all from Georgia, competed for the Championship on Tuesday.
The Wayne County U-8 Allstars lost their first game in the series Tuesday morning to the Canton Stingers, 16-1 in 5 innings. The Powder Springs Allstars defeated Wayne Co 7-6 in 6 innings in their final game Tuesday afternoon, taking 3rd place and putting Wayne at 4th.
Coach Stephen Wilkerson said "It's been a long week, but I couldn't be more proud of the boys and the way they battled while we were here. I am grateful for the opportunity to have brought a great group of boys to the Dizzy Dean World Series".
Coach Brad Yeomans added, "Very proud of the boys. They played hard all the way. Great memories made".
The East Side Titans won the Championship title, defeating the Canton Stingers 3-2 in extra innings.
Wayne County's starting second baseman, Jeb Craven, and starting 3rd baseman, CJ Mackey, were selected for the Dizzy Dean All Tournament Team. Jeb had 25 hits and batted .735 for the tournament. CJ slugged 4 home runs and 2 ground rule doubles, while batting over .600 for the tournament.
"I'm glad I got to come. This has been a lot of fun", said CJ Mackey.
Jeb Craven followed with, "It was fun playing here. I am proud of my team. I'm happy I was selected to the "All Tournament Team" along with CJ Mackey".
Carl Rose, Wayne County Recreation Director, expressed his pride for the team and coaches, "I'm very proud of our boys in what they accomplished this week at the world series. They made everyone proud of the way they played and conducted themselves in the victories and defeats. Can't say enough about the coaches and the job they did leading these boys all summer. I want to thank Delvis and Wade for the coverage with All On Georgia for carrying the games, along with the sponsors. It was a great effort by all".
The sponsors for the Wayne County U-8 Allstars were Sheffield's Sports Shop, Felton Burke Automotive, Boykin Steel & Crane, Sybil's Family Restaurant, S&A Dixon Forestry Incorporated, and McCrary Graphics.
All coverage of the games, including videos, can be found below:
Wayne Co Allstars U8 Flea Division Playing in the 2016 Dizzy Dean Baseball World Series
Wayne County U-8 Allstars Win First Game in Dizzy Dean World Series
Wayne County U-8 Allstars Win Second Game in Dizzy Dean World Series
WATCH: Live Streaming of Wayne Co U-8 Allstars Game 3 in Dizzy Dean World Series
Wayne County U-8 Allstars Win Third Game in Dizzy Dean World Series
WATCH: Live Streaming Wayne County U-8 Allstars Day 3, Game 4 in Dizzy Dean World Series
Wayne County U-8 Allstars Score Two More Wins on Day 3 of Dizzy Dean World Series
Dizzy Dean World Series: Day 4 Delayed Times Due to Rain
Wayne County U-8 Allstars Win Day 4 of Dizzy Dean World Series, Advance to Elite 8
Six Georgia Teams Advance to the 2016 Dizzy Dean Baseball World Series Elite 8
Watch: Interview with Wayne County U-8 Allstars and Coaches
Wayne Co U-8 Allstars Advance to Final 4 in Dizzy Dean World Series
WATCH: All On Georgia's Live Streaming Coverage of Final 4 in Dizzy Dean World Series
Wayne County U-8 Allstars Lost First Game, Will Play Again to Determine Place