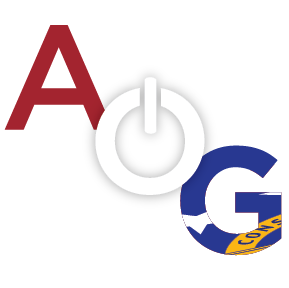 The USSSA All-American Games are being held this week in Orlando, Florida. 10-year-old Gavin Mixon of Jesup, Georgia arrived over the weekend. In June, after trying out in Atlanta, Gavin was immediately selected to play on the Atlantic division's 10u National team among hundreds of other players his age.
After checking in on Sunday, Gavin participated in the Opening Ceremonies on Monday morning. His team then spent the day practicing in preparation for Tuesday's pool play.
During this morning's pool play against the Central region's American team, Gavin was 1 for 2 with RBI. He pitched one inning and struck out 3 batters. The team won 6-7. They played again this afternoon against the Northwest region's American team. Gavin was 1 for 2 with another RBI. The team also won this game 8-4.
Pool play continues tomorrow morning at 10:00 AM against the Midwest region's American team. Bracket seeding and play will commence tomorrow afternoon. Stay tuned to All On Georgia for additional updates on Gavin's performance as the week goes on.