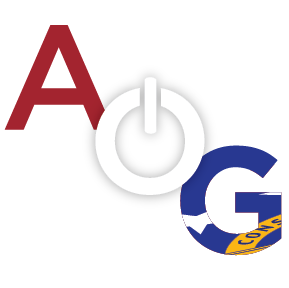 Some volleyball coaches may not care for the idea of beginning a new season with an entirely new roster.
It might not be the most ideal of situations for Georgia Northwestern head coachCarrie Powell, but compared to what her circumstances were a year ago, itr's definitely a welcome change.
The Lady Bobcats will have nine first-year college players on the roster when the 2016 season opens this Saturday afternoon. But considering Powell had just six players in uniform in 2015 – meaning all six had to play every single play of every single game without substitutions – it's a situation she'll glad trade for.
"(Having all new players) is definitely a challenge of its own," she explained. "Fortunately, some of these girls have played together before in club ball so that helps a little bit. But they have really come out here and bonded really well, so I'd rather have that challenge than have the challenge of trying to play with only six players."
While the short-handed Lady Bobcats worked hard and tried hard last fall, any type of success on the scoreboard and in the win column was hard to come by. Georgia Northwestern failed to win a match and were only able to claim a set victory here and there as depth and sheer numbers always eventually swung the momentum in favor of their opponents.
In response, Powell hit the recruiting trail extra hard in the off-season to try and help turn around her program's fortunes.
"All nine are new people, so it's a fresh start," she added. "I really worked hard this year in my recruiting to get a lot of new people in to put myself in a better position. Obviously, having nine is a lot easier to work with out on the court. I definitely have a lot more options this season than going in with just six (players) and trying to make it work. We can try and thrive this year instead of just trying to survive."
Powell also racked up plenty of miles during recruiting trips and as a result, the Lady Bobcats 2016 roster consists of players who attended high school up to and in excess of 100 miles away from their home court at the Rossville Athletic Center.
"This is definitely the largest area we've ever recruited from, all the way south to Paulding County to up here around Rossville," she added. "I'm really excited about that. We were able to find some girls in Paulding County and a few other places that were willing and very committed to driving up here."
Sierra Crew (East Paulding High School) is a powerful leaper and hitter that will give Powell a weapon on the front row at outside hitter, while two of her West Georgia Volleyball Club teammates,Kaitlyn Castle and Demi Hatfield, are both defensive specialists from Hearts Academy in Douglasville that can lead, but who also know how to keep the team loose on the court.
Madalyn Morrison (Calhoun High School) has the size and power to be a solid middle hitter and blocker on the front row, while Misty Hunter (LaFayette High School) will most likely play on the right side, but has the talent and consistency to play in multiple positions.
Two more players come from Lakeview-Fort Oglethorpe High. Kaylin Graham is solid on defense, but has a strong arm and good leaping skills, while Serena Turnerhas impressed Powell with her passing abilities, as well as her power at outside hitter.
The final two players on the roster areShelby Thompson and Michaela Suttles.
Thompson (Gordon Lee High School) is an excellent defensive player, but will fill a need as the team's primary setter, while Suttles was a multi-sport standout and a 2013 graduate of LaFayette High. She previously attended Georgia Highlands College to play basketball, but has transferred to Georgia Northwestern and will give the Lady Bobcats an extra dose of athleticism on the front row.
"We have a lot of hitters and that's unusual for my teams," Powell said. "I usually have a lot of passers, but we have a bunch of girls that can play front row and, luckily, they are all pretty solid all the way around, but I think we'll have a really good front row this season."
Many of the opponents on this year's roster are teams that the Lady Bobcats have faced in the past, but there are also a couple of new opponents as Georgia Northwestern gets set to begin its first season as a member of the United States Collegiate Athletic Association (USCAA).
At the end of the regular season, the USCAA will employ a power ranking system to determine its national tournament field and Powell is hopeful that her team can impress the committee enough this season to earn a playoff berth.
The key, she said, is simply working hard.
"Some of these girls have played together before, but most had never met until they walked in the gym together for the first time," she explained. "But they seemed committed and we have to be (committed). Like I've told them, we have a very short season. But when it's time for practice or games, we need them to be focused because we're ready to get back to winning some matches this year."
Georgia Northwestern will open the year will two special promotions on Saturday, Aug. 27.
Vance Granville Community College out of North Carolina will come to Rossville that day to face the Lady Bobcats in two separate matches, the first starting at 3:30 p.m. It will serve as the Lady Bobcats' annual Pink Game in support of breast cancer awareness.
Prior to the college matches will be the "Rumble in Rossville", which will feature three area high schools from the Southern Christian Athletic Association (SCAA) – Cleveland (Tenn.) Christian, Rhea County (Tenn.) Academy and Dogwood (Ga.) Christian – in a series of matches, beginning at 11:30 a.m.