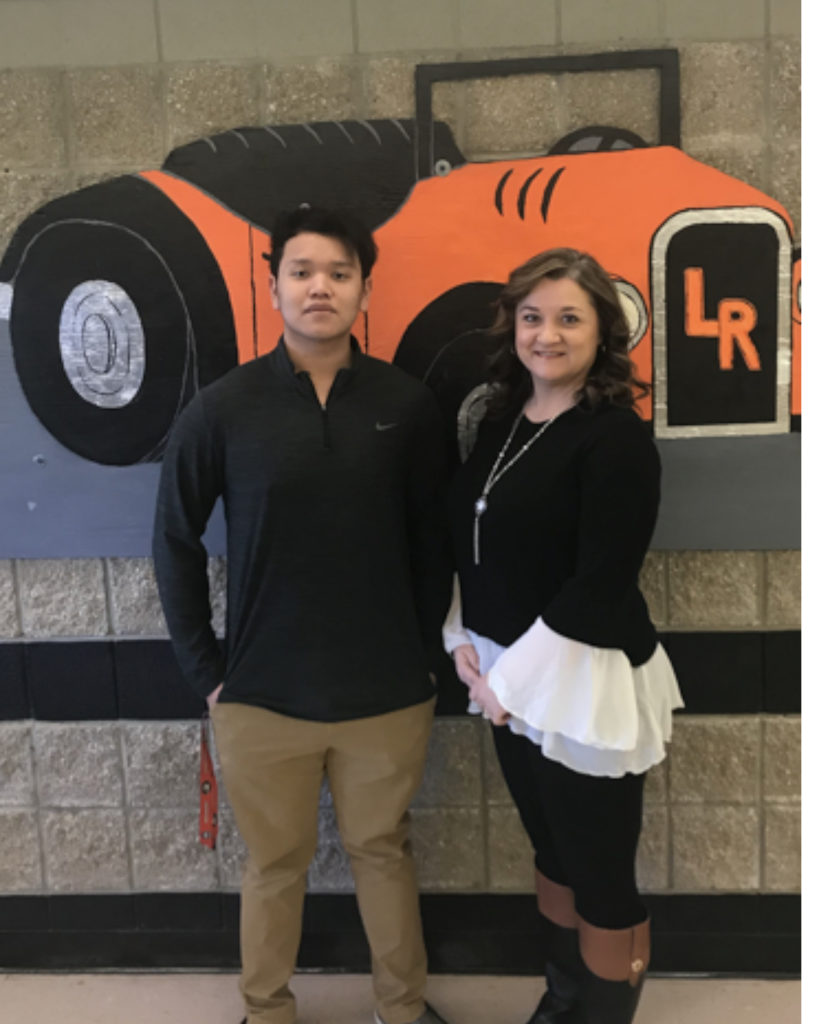 LAFAYETTE HIGH SCHOOL ANNOUNCES 2019 STAR STUDENT/STAR TEACHER
LaFayette High School is pleased to announce that Sammy Dao is the STAR Student for the Class of 2019. Sammy has selected Mrs. Kim Woodard as his STAR Teacher. In order to obtain the STAR nomination, high school seniors must have the highest score on a single test date on the three-part SAT and be in the top 10 percent of their class based on GPA. Students then choose their STAR Teacher for having had the most influence on their academic achievement.
Sammy is busy on campus as a member of the school's chapters of Key Club, Beta Club, and National Honors Society. He plans to enroll in a research institution to pursue a pre-med program that will prepare him to become a physician assistant.
Mrs. Woodard is in her tenth year as an educator. She consistently proves that there is power in the professional relationship that exists between educators and their students.
Walker County Schools is grateful to the Walker County Chamber of Commerce for sponsoring this award each year through Georgia's PAGE STAR Student program. Mr. Dao and Mrs. Woodard will also be recognized at a Walker County Board of Education meeting later in the school year.