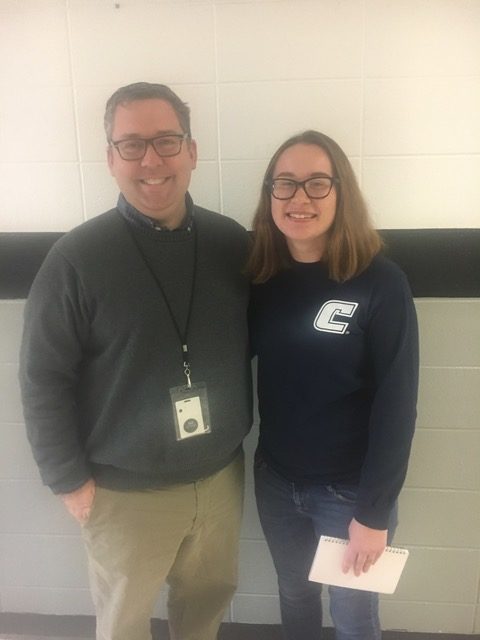 RIDGELAND HIGH SCHOOL ANNOUNCES 2019 STAR STUDENT/STAR TEACHER
Ridgeland High School is pleased to announce that Cecilia Alle is the STAR Student for the Class of 2019. Cecilia has selected Mr. Darren Crutcher as her STAR Teacher. In order to obtain the STAR nomination, high school seniors must have the highest score on a single test date on the three-part SAT and be in the top 10 percent of their class based on GPA. Students then choose their STAR Teacher for having had the most influence on their academic achievement.
Cecilia is busy on campus as a member of the school's chapters of Key Club, Model UN, and National Honors Society. She is also the Head Drum Major for the Ridgeland marching band. She plans to attend Georgia College in Milledgeville. She is currently undecided on her major and career plan.
Mr. Crutcher is in his eighteenth year as an educator. He teaches Literature and is well respected by students and faculty members for his sense of humor, passion for his subject area and his ability to encourage students to excel.
Walker County Schools is grateful to the Walker County Chamber of Commerce for sponsoring this award each year through Georgia's PAGE STAR Student program. Ms. Allen and Mr. Crutcher will also be recognized at a Walker County Board of Education meeting later in the school year.