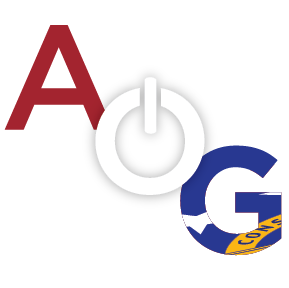 A Back to School message from Mr. Raines
Let me be the first to say "Welcome Back!" I trust you had a wonderful summer enjoying some relaxing time with family and friends. I hope you return filled with excitement about the upcoming school year and the wonderful opportunities we will provide as part of the educational journey for every student. We have spent the time apart rekindling our fire and renewing the commitment to our mission-
Ensuring All Students Graduate; Ready for College, Ready for Work, Ready for Life!
We understand and embrace with passion the role we play in the lives of the students we serve each day. This year we are again embracing the theme, "Amazing Things Through The Power of Team." I know you realize what a vital role you play as a member of this team. Your support and partnership are the foundation we build upon as your child is placed under our care. We will continue to challenge students at each level and work diligently to guide him or her on this journey. Highly qualified teachers, a rigorous curriculum and opportunities to demonstrate learning in a safe, hands-on environment will surround this progression.
Communication is one of the key components driving the success of every student. Our website has been revised to provide the necessary information to our parents, students, and all stakeholders in a quick and user-friendly format. We are also continuing our efforts with Facebook, Twitter, and School Messenger to highlight the positive efforts and events happening throughout our school district and at each school. I encourage you to utilize every avenue we provide to maintain a positive level of communication with your district, your respective school and especially with your child's teacher.
You will be receiving more information concerning the changes that have been made to our grading procedure. We continue to provide professional development for our teachers concerning the development and implementation of a true standards-based classroom and the most effective way to report student progress and achievement. We have made changes to our student information system and you will see electronic progress reports and report cards this school year. Each school will be sharing more information about how this will look in your respective school and grade level during Open House and those first weeks of school. We appreciate your patience as we strive to find the most effective manner in which to validate the learning that is taking place each day across our District. We are projecting another increase in our graduation rate that continues to validate why our decisions are always based on "what is good for kids!"
Thank you for the opportunity to serve your student and this community. We understand the very important role we play in the lives and futures of our children. We also understand that teaching is an honorable profession and we will assure each student is treated fairly, challenged academically and successfully guided toward the goal of Graduation!
Have a great year.