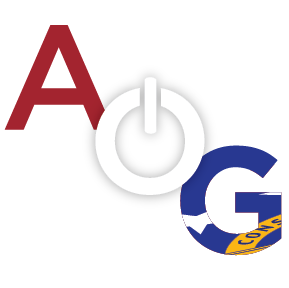 Sole Commissioner Shannon Whitfield answers a few questions about the Canyon Ridge Resort on Lookout Mountain.
"I wanted to share more with you about the potential large private investment to be made in our county at the Canyon Ridge Resort on Lookout Mountain.
If this project is able to be completed as planned, it will represent a significant "shot in the arm" to our local economy and provide much needed additional revenue to assist us in enhancing our financial position, including reducing our sizable debt and pressing infrastructure needs.
My Team and I, along with the Walker County Development Authority, are working diligently to not only restore your confidence in Walker County Government, but to create an environment that makes our county attractive to prospective industries and private investors seeking a business friendly environment to call home.
I wanted to share with you some of the questions I have been asked in the last few days and provide some insight into this project specifically.
Q: Is Walker County "backing" this project financially?
A: No.
Neither the county nor the WCDA is "investing in" or financially "backing" the Canyon Ridge Project with your tax dollars.
We have extended all appropriate and necessary standard development incentives required to make us competitive against other communities vying for an investment of this size, however, NONE of those economic incentives come from existing tax revenues.
For example: The Development Authority has offered property tax abatements to the developers, contingent on certain performance standards being met by the project.
In this case, the abatement incentive kicks in only after the following criteria is met:
The project has invested a minimum of $100 million dollars, AND has created a minimum of 180 (non-construction) jobs.
These conditions must remain intact through the duration of the abatement schedule, or the incentives can be pulled back.
Until such time as these thresholds have been met, the developers will continue to pay full property taxes.
Q: I saw the announcements on TV and in the paper, is it a done deal? If I am supportive of the project, is it time to be excited?
A: Not yet.
We are certain there are still significant hurdles for these investors to overcome, but we are working with them to create a path to success and show that Walker County welcomes the investment, should we be so fortunate to receive it.
Q: How were we able to "win" a project like this?
A: Several reasons.
Competition is fierce for projects of this nature. Local and state governments around the country fight for the opportunity to even be considered, much less get to this point in the recruitment process.
Some might suggest that because the developers already own the land, that we are not in a "competition" with other communities for this project. This is 100% untrue. While we hope to have an advantage due to the developers already owning this unique piece of land, there are certainly other unique and beautiful locations around the country in which to inject $106 million dollars into their local economy.
While we might not have an Interstate running through Walker County, we do have unsurpassed natural surroundings and a "can do" spirit in our community that stacks up against ANYONE!
We are 100% confident in our county and the quality of our workforce to meet the challenges and requirements of this project, should we be blessed with this opportunity coming to full completion.
It is also helpful that the developer, Mr. Horton, is a native of Walker County and we believe he would prefer to invest here, provided we are able to be competitive as a county and state.
Q: What if the developers aren't able to raise the required funds?
A: We remain optimistic that this group of investors will be successful in raising the needed capital required to execute a project of this scale.
Should the developers be unable to meet the requirements necessary to proceed, we will still be thankful that we had the opportunity to compete and represent Walker County honorably and with integrity. We will remain steadfast in our efforts to bring much needed increased retail tax revenue to Walker County.
A few final thoughts…
Large retail projects of this scale are rare. Many of those who will visit the resort and purchase taxable goods and services will travel from outside the area. It is encouraging to me that we have the opportunity to capture a portion of those coveted tourism dollars. This incremental revenue will be used to the benefit of all citizens of Walker County.
The last five months have been equally focused and fulfilling as we work together to create the vibrant, economically sound community that we all desire."