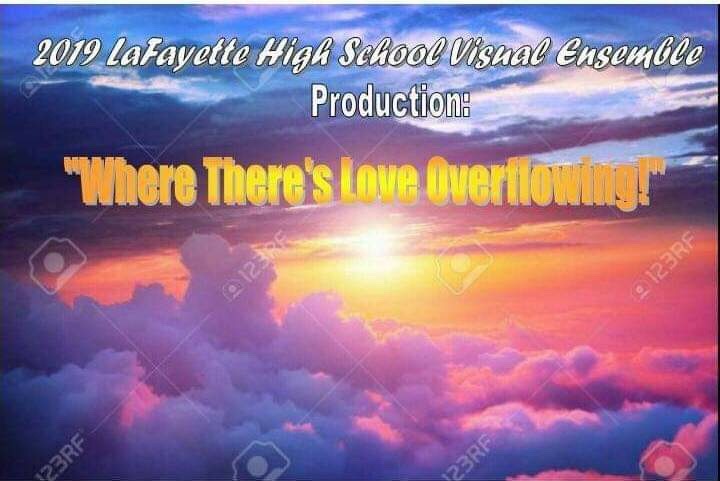 Saturday begins the beginning of the third season for the LaFayette High School Visual Ensemble as they premier their show, "Where There is Love Overflowing" at Lakeview-Fort Oglethorpe's Art of the Warrior competition. LaFayette High School Visual Ensemble is a member of the Southern Association of Performance Arts (SAPA).
Show music is from the Broadway hit "Wiz". There is also combines two different arrangements from Stephanie Mills and music from the FX original show, Pose. Director, Undra C. Finley picked this particular show to tell audiences an angelic story without giving too many details away. The costumes, makeup, performance, floor and flags convey the show's meaning with the performance of the students bringing the meaning of the story to life.
​Come out this season and support the LHSVE. The students and staff appreciate all the community support for the extremely hard work and long practice hours it takes to put together each season's show. Staff for the 2018 season includes: UndraFinley/Brandon Self directors, Larry Bostick/movement-caption head, Robert Robinson/visual designer, Amber Dean/flag caption head, Carla Love/photographer and Denise Keef/videographer.
Contributed article: Carla Love