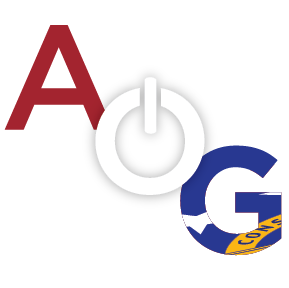 The Walker County Health Department is offering free, confidential hepatitis C virus (HCV) screening and testing. "It's the top infectious-disease killer in the nation, a leading cause of liver cancer, and the leading cause of liver transplants," says health department Nurse Manager Tracy Pevehouse. "Most people with hepatitis C virus infection don't even know they are infected."
"Screening requires a simple finger prick. Results are available in about twenty minutes. If the screening is positive, we'll conduct a confirmation test. If current infection is confirmed, we'll give you information to help you understand what that means about your health and provide referral options to healthcare providers."
Pevehouse encourages people to call the health department at 706-638-5577 to schedule an appointment, but says "walk-ins will be accommodated as quickly as possible during regular business hours." The health department is located at 603 E. Villanow Street, LaFayette.
The Centers for Disease Control and Prevention (CDC) recommends that everyone born from 1945-1965 get tested for hepatitis C at least once because so-called baby boomers are five times more likely to have the disease than other adults. Boomers grew up and became young adults before the virus was identified in 1989, and it's likely many were infected through medical procedures and transfusions before improved infection-control techniques and blood screening nearly eliminated those risks.
CDC also recommends HCV testing for individuals currently injecting drugs and anyone who ever injected drugs, even those who injected once or a few times many years ago. The number of HCV infections has nearly tripled in the United States in the last five years, particularly among people in their 20s, in large part due to the recent explosive increase in the misuse of opioids and heroin.
Other high-risk individuals for whom testing is recommended include those who received clotting factor concentrates before 1987, who were ever on long-term hemodialysis, or who have HIV infection. Anyone can take a simple five-minute Hepatitis Risk Assessment developed by the CDC and get a personalized report to determine if you should be tested for viral hepatitis, including hepatitis C. The risk assessment may be found at www.cdc.gov/hepatitis/riskassessment.
The most common types are hepatitis A, B and C. While hepatitis A is a short-term infection, hepatitis B and C have the potential to develop into chronic (lifelong) infections and are a major cause of liver cancer and liver disease. Viral hepatitis can be prevented by receiving vaccinations for hepatitis A, hepatitis B and reducing risky behaviors that may put you at risk for hepatitis C. Here are a few key facts to remember:
· Hepatitis A vaccination is given to children as young as 12 months, and hepatitis B vaccine is administered at all ages, from birth to adulthood.
· There is no vaccine available for hepatitis C; however, it can be prevented by avoiding blood contact, such as from sharing needles or syringes or by sharing personal items like razors, glucose monitors, nail clippers or toothbrushes.
Walker County Health Department hours are Monday – Wednesday 7:30 am to 5 pm, Thursday 8 am to 6:30 pm, and Friday 8 am to 2 pm. Hours for the Environmental Health office are Monday – Thursday 7:30 am to 5 pm and Friday 7:30 am to 4:30 pm.
Contact the Walker County Health Department, 603 E. Villanow Street, LaFayette, at 706-638-5577; the Environmental Health office, 101 Napier Street, LaFayette, at 706-639-2574, or visit www.nwgapublichealth.org/counties/walker
###
About the Walker County Health Department: The Walker County Health Department works to prevent disease, injury, and disability; promote health and wellbeing; and prepare for and respond to disasters, thereby improving the quality of life for individuals and families in Walker County. We provide exceptional medical services, track and prevent the spread of disease, promote health and safety through education and communication, monitor area environmental safety, including restaurant and other food-service inspections, and ensure our community is prepared for public health emergencies. Find us on the web at www.nwgapublichealth.org/counties/walker