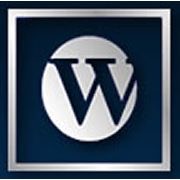 The Walker County Department of Education is joining in a statewide celebration this week to salute the efforts of local school board members.  The week of March 18-22, 2019, has been proclaimed School Board Appreciation Week in Georgia.  The weeklong observance calls attention to the contributions of local boards of education.
"Citizens elect board members to represent the community's voice on education matters and to set the vision for the school district," said Superintendent Damon Raines.  "Our board spends countless hours fulfilling its responsibilities and working together to continually improve our education system.  We are very proud of the work they are doing and the investment they make in the lives of the students served throughout Walker County."  Raines added,  "We are very fortunate to have school board members who are deeply committed to improving student outcomes and who work together to make certain that every decision that is made regarding our school system is clearly aligned to achieving our vision of ensuring all students graduate; ready for college, ready for work, ready for life!"
Karen Stoker-Board Chair, 6 years of service
Phyllis Hunter-Vice Chair, 14 years of service
Mike Carruth-14 years of service
Dale Wilson-6 years of service
Bobby McNabb-2 years of service
The Georgia School Boards Association (GSBA) sponsors the celebration.  The mission of GSBA is to ensure excellence in the governance of local school systems by providing leadership, advocacy and services, and by representing the collective resolve of Georgia's 180 elected boards of education.  Please visit www.gsba.com for more information.