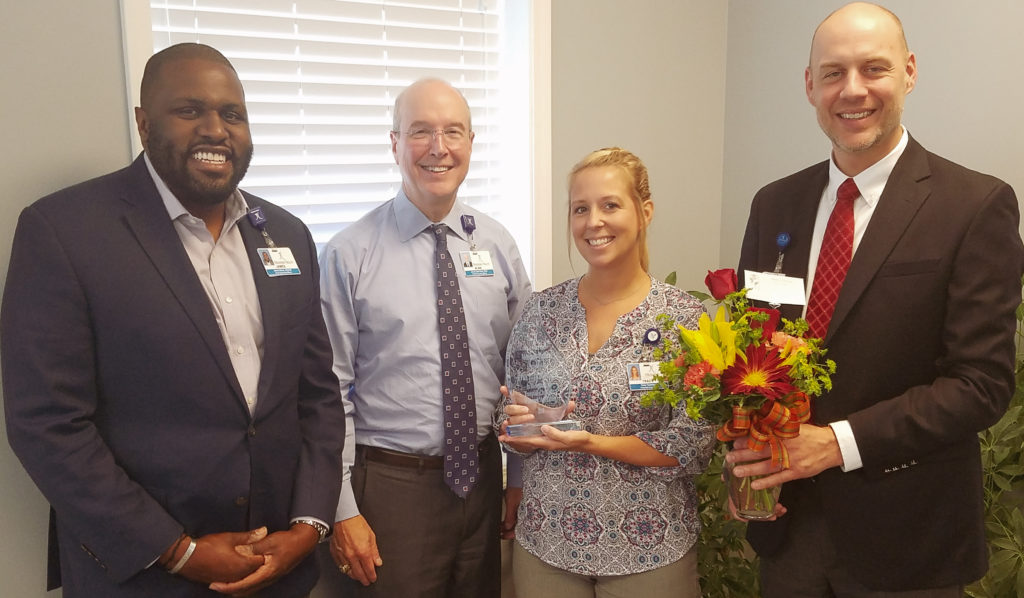 Tracy Taufmann, Meadows Health Business Services Financial Counselor, was awarded the hospital's prestigious Meadows Moment Award on Friday, October 5.
This special award was created to recognize staff members and physicians who are noticed for exemplifying Meadows' values of compassion, teamwork and integrity. Awards are given to deserving employees for coming up with new ideas, helping coworkers, and other efforts that bring value to the team.
"Tracy is an outstanding employee, and her efforts should be recognized!" said Mike Hagan, Meadows Vice President of Revenue Cycle Operations/Information Services. "We are so fortunate to have her on our team."
Taufmann has been employed with Meadows for five years and currently resides in Vidalia.