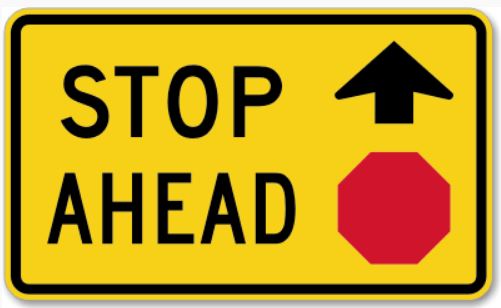 To enhance roadway safety, the Georgia Department of Transportation has chosen to convert the current two-way stop at the intersection of State Route (SR) 23/57 and SR 169 to an all-way stop starting Tuesday, April 16, if weather permits. The intersection is located approximately four miles northeast of Glennville heading towards Reidsville on SR 57.
Leading up to the switch, the Georgia DOT will complete the following high priority work:
•    Installation of flashing red beacon for all directions;
•    SR 23/57: installation of rumble strips, stop ahead signage, and stop bar;
•    SR 23/57 and 169: installation of "All Way" plate on the bottom of stop signs.
Message boards will be in place on both approaches of SR 23/57 to notify the traveling public about the new all-stop condition. These boards should remain for several weeks after the switch, as motorists adjust to the different operation. GDOT sign and maintenance teams will be in the roadway leading up to the official all-way stop launch executing the above activities.
The Department asks all citizens that travel this area to drive alert while drivers become familiar with the new stop conditions.
Roadway work zones are hazardous for workers and for the public. In fact, most fatalities in work zone crashes are drivers or passengers. Obey the rules in work zones – Pay Attention – Slow Down – Watch for Workers. Work zone safety is everyone's responsibility. Please – Drive Like You Work Here.
This is a press release from the Georgia Department of Transportation