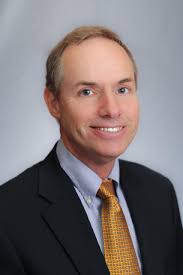 The following piece was submitted by State Representative Bill Werkheiser, who represents Tattnall, Evans and parts of Wayne counties. Any opinion expressed represents that of Representative Werkheiser and not necessarily those of AllOnGeorgia. The content was published without editing by AllOnGeorgia.
---
An issue that I have heard from many on is "Surprise Medical Billing." This bill has been a two year process and was passed out of the House this past week. This bill would provide several consumer protections regarding health insurance and would prevent patients from receiving "surprise" bills, which can be 10 to 12 times higher than in-network charges, when an out-of-network doctor participates in their treatment team during an elective procedure. Hospitals, health care providers and insurers would be required to disclose to patients which doctors in their treatment team are part of their insurance network, which health care plans they participate in and which hospitals they are affiliated with prior to providing nonemergency services. If a provider is not in the patient's network, the provider would be required to give the patient an estimated bill upon request. This legislation would also allow patients to request and obtain information about other medical professionals and hospitals and potential care costs before care is given. Patients who receive a surprise bill would have the right to file a dispute with an arbitrator from the insurance department. Finally, HB 678 would require insurance providers to bill patients for services within 90 days, and the patient would have 90 days once they receive the bill to secure payment, negotiate or initiate a dispute.  
HB 79 would protect our information from being saved for an undetermined period of time. It would require law enforcement agencies that obtain license plate information through automated license plate recognition systems to destroy unused data after 30 months. They would be allowed to keep this data beyond 30 months if the data is part of an ongoing investigation or a toll violation.
HB 749 would allow military retirement income to be excluded from Georgia income tax. If a deceased veteran's surviving family member, regardless of the family member's age, were to receive any military retirement income, it would also be excluded from state income tax under this legislation.
HB 740 would prohibit schools from expelling or suspending students in public preschool through third grade for five or more days per school year without first providing the student with a multi-tiered system of support. A team of educational professionals, such as school social workers and guidance counselors, as well as Response to Intervention (RTI), a preexisting program that identifies and addresses students' academic and behavioral needs to help them succeed in the classroom. This bill would address students' underlying needs to help improve their educational outcomes.
HB 635 would authorize district attorneys in each judicial circuit to establish an Adult Abuse, Neglect and Exploitation Multidisciplinary Team to coordinate investigations of and responses to suspected elder or disabled adult abuse or neglect.
HB 930 would create a regional governance and funding structure for transit in the 13-county metropolitan Atlanta region. This measure would improve the coordination, integration and efficiency of transit in the Metro Atlanta region and promote a seamless and high-quality transit system for the Metro Atlanta region.