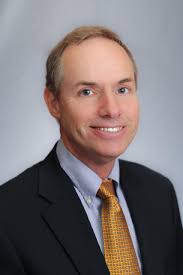 Wednesday was "Crossover Day" which meant it was the final day for the House to pass any of its bills to be considered over to the Senate and vice versa. Here are a few of the highlights from last week.
HB 951 would create the Center for Rural Prosperity and Innovation (CRPI) to serve as a central information and research hub for rural leadership training and best practices, including community planning models, industry-specific assistance and cooperative efforts with nonprofits, religious organizations and other higher education partners. The CRPI would be located within a college or institution of the University System of . The 12-member Georgia Rural Development Council would offer guidance to the CRPI, as well as study the conditions, needs, issues and problems affecting rural economic development, education, unemployment and infrastructure.
HB 887 seeks to expand broadband and other communications services throughout the state by establishing the Georgia Communications Services Tax Act. HB 887 would allow municipal corporations and electrical membership corporations (EMCs) to provide broadband service in unserved areas within its corporate limits. The bill would also establish the Local Government Communication Services Fair Competition Act of 2018 to encompass all communication services, not just cable service. This act would require franchising authorities to meet several requirements prior to allowing public providers to deliver communications services, thus ensuring fairness, transparency and accountability amongst communications services providers. It would allow communities to apply to be certified as broadband ready through GEMA.
HB 764 expands the medical cannabis oil program to help more suffering Georgian by adding two additional illnesses, post-traumatic stress disorder (PTSD) and chronic pain, to the current list of qualifying medical conditions to allow those patients to be treated with low THC oil. Eligible individuals could apply for Georgia's Low THC Oil Registry under the Georgia Department of Public Health at the recommendation of their physicians.
HB 605 would update Georgia's Hidden Predator Act by holding negligent individuals or entities who conceal child abuse accountable for their actions. It would extend the statute of limitations for childhood sexual abuse cases from age 23 to age 38. It would also lengthen the discovery time period from two years to four years for a victim as a result of child sexual abuse to report such abuse. Finally, this measure would establish a one-year period for a childhood sexual abuse victim to file civil actions against an entity if the entity: was responsible for the victim's care; knew or should have known of the conduct that brought about the civil action; or intentionally or consciously concealed evidence of sexual abuse.
HB 673 would establish a hands-free driving law in Georgia.  This measure would also ban drivers from texting, browsing the internet or watching or recording videos; however, drivers would be permitted to use GPS navigation and voice-to-text features on their devices.
HB 866 would prohibit credit reporting agencies from charging a fee for freezing or unfreezing a consumer account. This bill was introduced in the wake of a security breach that put the private information of 145 million Americans at risk.
HB 718, schools could grant students up to five excused absences to attend military affairs sponsored events if a student's parent or guardian currently serves or previously served in the armed forces, Reserves or National Guard.
HB  930 would create a new regional governance and funding structure for transit in the 13-county metropolitan Atlanta region. This bill seeks to improve transit in the metropolitan Atlanta region by facilitating transit coordination, integration and efficiency and promoting a seamless and high-quality transportation system for the area.

Bill Werkheiser
GA House of Representatives
District 157
Coverdell Legislative Office Building
Suite 608
Atlanta, GA 30334
Phone (404) 656-0298
Cell (912) 237-0145
bill.werkheiser@house.ga.gov