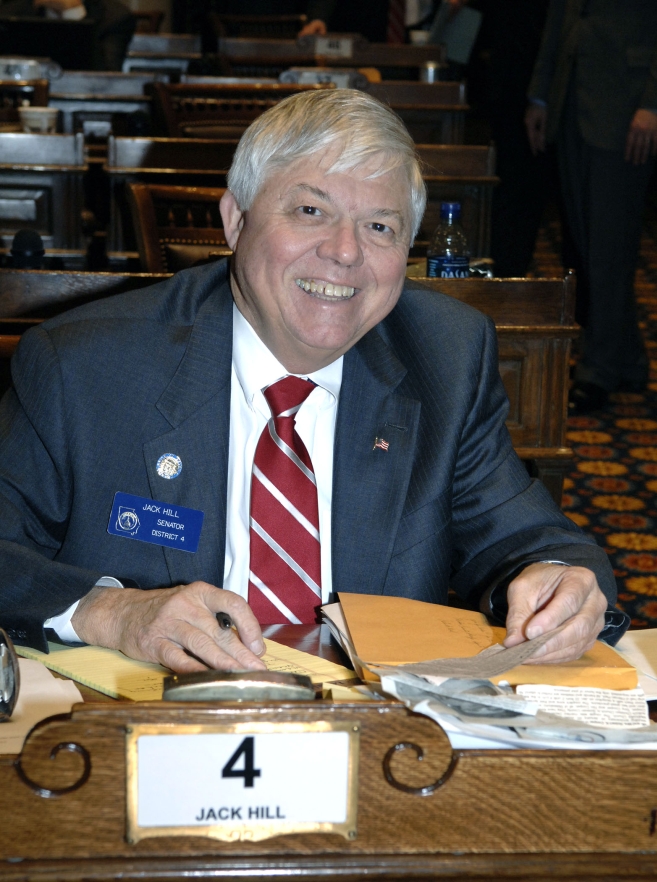 South Georgia's long-serving state senator Jack Hill will participate in a new study committee to evaluate tax exemptions in Georgia.
Lieutenant Governor Casey Cagle announced the appointments last week. Senate Resolution 222, passed during the 2017 legislative session, calls for the examination of activities which should be incentive in the state by tax exemptions by the Georgia Department of Revenue.
Specifically, the resolution calls for the committee to:
'work with the Department of Revenue and other public or private agencies and institutions to examine the costs and benefits of all state tax exemptions and specifically recommend any action or legislation which the committee deems necessary or appropriate. In particular, the committee shall recommend whether to maintain, modify, or repeal any existing exemptions from state sales taxes and state income taxes.'
The committee will meet in various locations around the state in order to reach different demographics.
"These study committees are invaluable resources for the legislature as we seek to build a stronger, more economically productive state – in which all Georgians are rewarded for their hard work," said Lt. Governor Cagle. "Our chairmen and committee members will thoroughly evaluate these issues to determine how the state of Georgia can maximize our potential. I am confident both study committees will bring forward new ideas to build a better Georgia as we prepare for our next legislative session and beyond."
Hill will join Senators Chuck Hufstetler, Hunter Hill, William Ligon, Mike Dugan, and Senator John Albers who will chair the committee.
Senators John McKoon and Bill Heath voted against the resolution on the Senate floor.
View the full resolution passed by the Senate below:
[If you're on a mobile device and cannot view the PDF below, click here]
http://bulloch.allongeorgia.com/wp-content/uploads/sites/4/2017/06/SR-222_2017.pdf