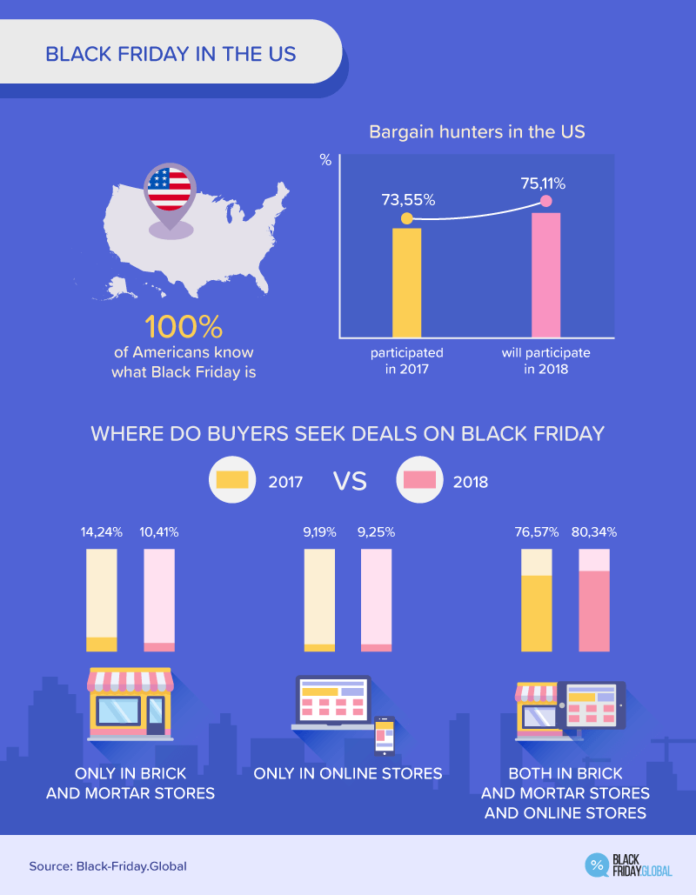 The holidays are barreling toward us all and while Thanksgiving is the official holiday kick-off, Black Friday seems to launch us toward Christmas.
The Black-Friday.Global Analysis Team has surveyed 12.000 folks from 55 countries and prepared a report about how much money Americans spend during Black Friday shopping craze and how are they different from the other nations. Here's what they found out:
75% of Americans will participate in Black Friday this year;
Average American will spend $515 on Black Friday;
American can save even $1094 on Black Friday;
Clothes, electronics and shoes are the most popular items to buy;
On Black Friday sales grow 2103% compared to a regular Friday in the USA.