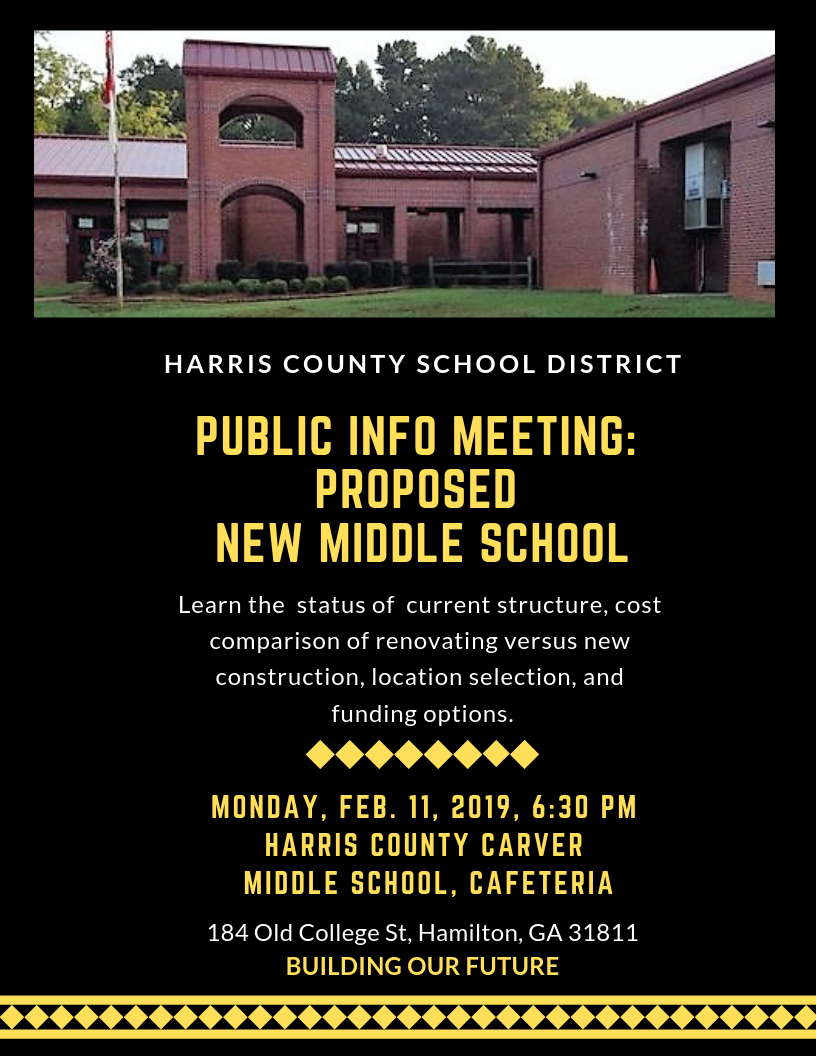 The Harris County School District is hosting a public information meeting regarding the potential to construct a new middle school.
The meeting is set for 6:30 p.m., Monday, February 11, 2019, in the cafeteria of Harris County Carver Middle School, 184 Old College St, Hamilton, GA 31811.
The proposed school will be located behind the current Harris County High School, property already owned by the District. The site of the current middle school has been hosting classes since 1955, originally as the high school. The meeting's presentation will include details such as the status of the current school, a cost comparison between renovating the current school versus constructing a new school, the synergies of building the new school adjacent to the high school, and options for funding the new construction.
Questions regarding this public meeting can be submitted to Dr. Justin Finney, assistant superintendent of business services and technology, via email at finney-j@harris.k12.ga.us.
The Harris County School District is in Hamilton, Georgia.  For more information, visit www.harris.k12.ga.us or call 706-628-4206.