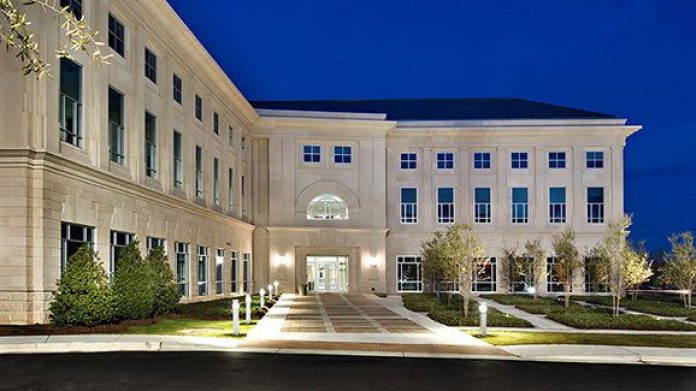 The Muscogee County School District has been recognized as an Economic Development Partnership District by Georgia State School Superintendent Richard Woods.
The special program is implemented through the Georgia Economic Developers Association (GEDA) who announced Muscogee County as one of five partnership districts at a meeting last month in Savannah.
"We are so excited to receive the Economic Development Partnership District designation. It validates the work that our Career, Technical and Agricultural Education (CTAE) Department and others throughout the District have done to understand workforce development and build relationships with businesses that will ultimately enable our students to be prepared for careers," said Victoria Thomas, CTAE Director.
In a recent news release provided by the Georgia Department of Education (GaDOE), Muscogee County is one of the first districts in the state to receive this recognition. The other honorees are Whitfield County, Marietta City, Newton County, and Wayne County.
All five districts were selected as pilot participants in 2017 and have now satisfied the necessary requirements to be named Economic Development Partnership districts.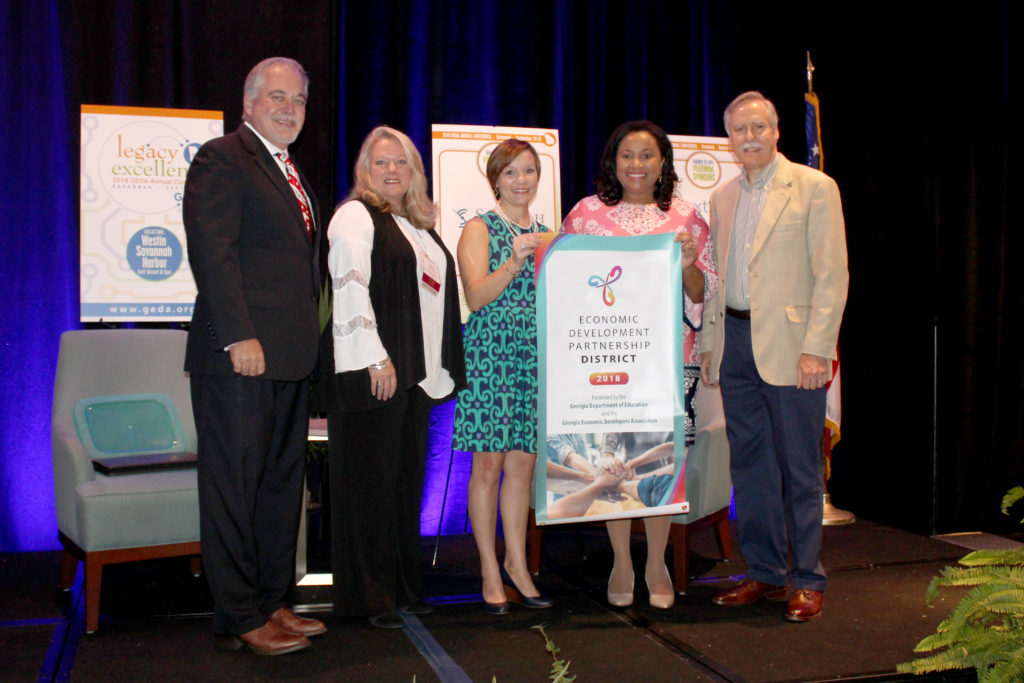 The EDP program seeks to promote improved relationships between local school districts and business/industry. In participating school districts, district leaders complete economic development training courses and 100 percent of CTAE directors, CTAE teachers, and school counselors complete a business externship every five years.
Participating districts also review local Career Pathway offerings for alignment to high-demand careers and must display evidence of business and community partnerships.
"For the benefit of our students and our state, it's essential that we forge stronger connections between the educational system and industry," Woods said. "Muscogee County is doing an excellent job of working in partnership with their community to provide the best possible opportunities for students."
"Under Dr. Lewis' leadership, our District has learned that 'schools cannot do it alone' and the old model of education, where schools operate on islands without connection to the world of work, is antiquated," Thomas said. "Our partnerships with Pratt & Whitney, TSYS, and W.C. Bradley, among others, are a testament to that."
District administrators have also gotten more involved with the Greater Columbus Chamber of Commerce, leading to the development of the annual industry bus tour for educators and enhanced support for a college and career academy to be added
# # # #
Mercedes Parham
Director of Communications and Open Records Officer
Muscogee County School District
https://www.muscogee.k12.ga.us/