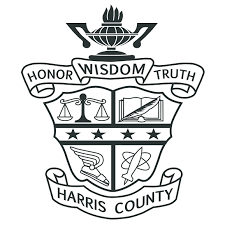 Resources to Live the Best Life Possible
HAMILTON, GA (MARCH 11, 2019) – The public is invited to a free Spring Health Resource Fair in Harris County to learn ways to live the best life possible for themselves and their family. This event is part of the Harris County School District (HCSD) Social Work Department's Parent University Initiative.
Experts will be on hand to increase awareness and answer questions regarding nutrition, Alzheimer's, social media, and mental wellness. Participants also can receive free screenings, blood pressure checks, and free colorectal screening kits for those who qualify.
In addition, for middle and high school students and their parents, at 11:30 a.m. there will be a free 45-minute education session on HPV, or the human papillomavirus. Dr. Kayin Robinson of the West Center Georgia Cancer Coalition will lead the discussion on HPV, which is a viral infection that is passed between people through skin-to-skin contact. There are more than 100 varieties of HPV, 40 of which are passed through sexual contact and can affect genitals, mouth, or throat with some leading to cancer. HCSD Social worker La Chandra Brundage explained, "HPV can be prevented. We want to reach and teach these students before it's too late." While there is no pre-registration, on the day of the event parents will need to complete a permission form for the child to participate.
Vendors scheduled for the health resource fair include:
Crossroads Pediatric Acute Care
CASA – Georgia Court Appointed Special Advocates for Children
DBHDD – Department of Behavioral Health and Developmental Disabilities
West Central Georgia Cancer Coalition
Piedmont John B. Amos Cancer Center
American Cancer Society
New Horizons Behavioral Health
New Horizons Therapeutic Foster Care
Alzheimer's Association
Right from the Start Medical Assistance Group
Easter Seals of West Georgia
Forrest B. Johnson & Associates (Law Group)
Big Brothers Big Sisters of Chattahoochee Valley
MedVantage
River Valley Regional Commission, Area Agency on Aging
Harris County Health Department
Debra Smith Wellness Center
a variety of food trucks
and more
The health resource fair will be Saturday, March 16, from 10 a.m. to 2 p.m. at the Harris County Community Center, 7509 Hwy. 116, Hamilton, Ga. 31811.
This event is made possible by sponsors including West Central Georgia Cancer Coalition, Amerigroup RealSolutions, Harris County Family Connection, and the HCSD Social Work Department.
The Parent University Initiative is a project of the HCSD Social Work Department. It was launched in Spring of 2017 with the mission of providing beneficial programming for the community. The Social Work Department provides support to the children, parents, and faculty/staff of the HCSD. It is the mission of this office to ensure that all students have the physical, social, and emotional resources to be successful in school and in life. The School Social Worker serves as a liaison between the school, the home, and the community, facilitating services and advocating for students' academic and personal success.
The Harris County School District is in Hamilton, Georgia.  For more information, visitwww.harris.k12.ga.us or call 706-628-4206.har