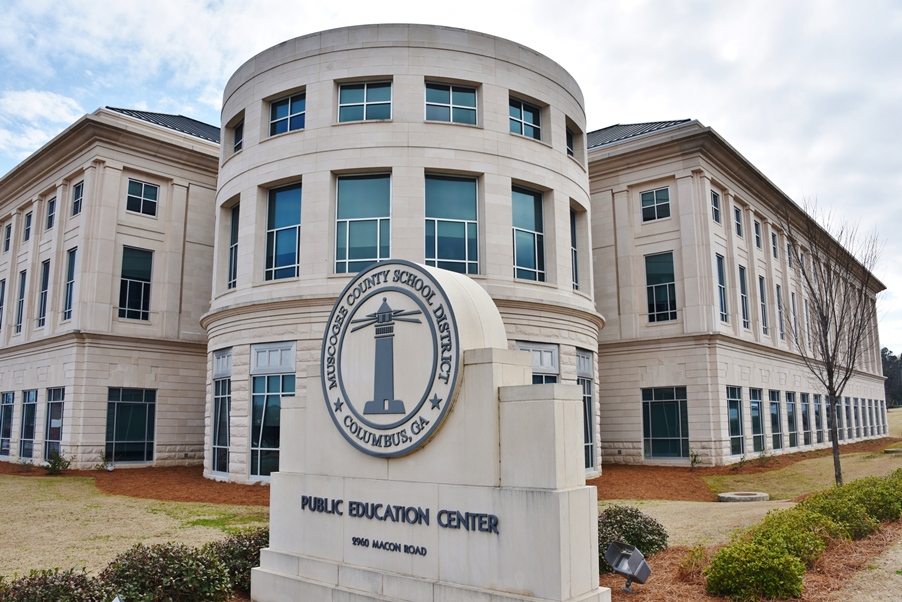 CORRECTION
In an article published Monday on AllOnGeorgia, it was reported that a special called meeting of the Muscogee County School Board scheduled for Wednesday Oct. 24 had not been announced to the public.
School officials say this statement was in error, that an announcement of the called meeting was made in an email to the legal organ (the Columbus Ledger-Enquirer) on Thursday October 18.
The article also indicated that the called meeting would help board members complete an evaluation of Dr. David F. Lewis and might lead to a pay increase for the school superintendent. Director of Communications Mercedes Parham said this does not accurately convey the intention of the meeting.
She made reference to the official announcement of the meeting, which states:
"The sole purpose of the meeting is to go into executive session for the purpose of 'discussing or deliberating upon the appointment, employment, compensation, hiring, disciplinary action or dismissal, or periodic evaluation or rating of a public officer or employee."
The special called meeting of the school board will be held Wednesday Oct. 24 at 5 p.m. at the Public Education Center located at 2960 Macon Road in Columbus, Ga.
Georgia's Open Meetings Act does not require the school board to notify AllOnGeorgia of  such meetings and because there is no brick and mortar building in Muscogee County for AllOnGeorgia, there is no exception to this rule. If the district does notify AllOnGeorgia of meetings, it is as a courtesy, since AOG is not the county's legal organ.