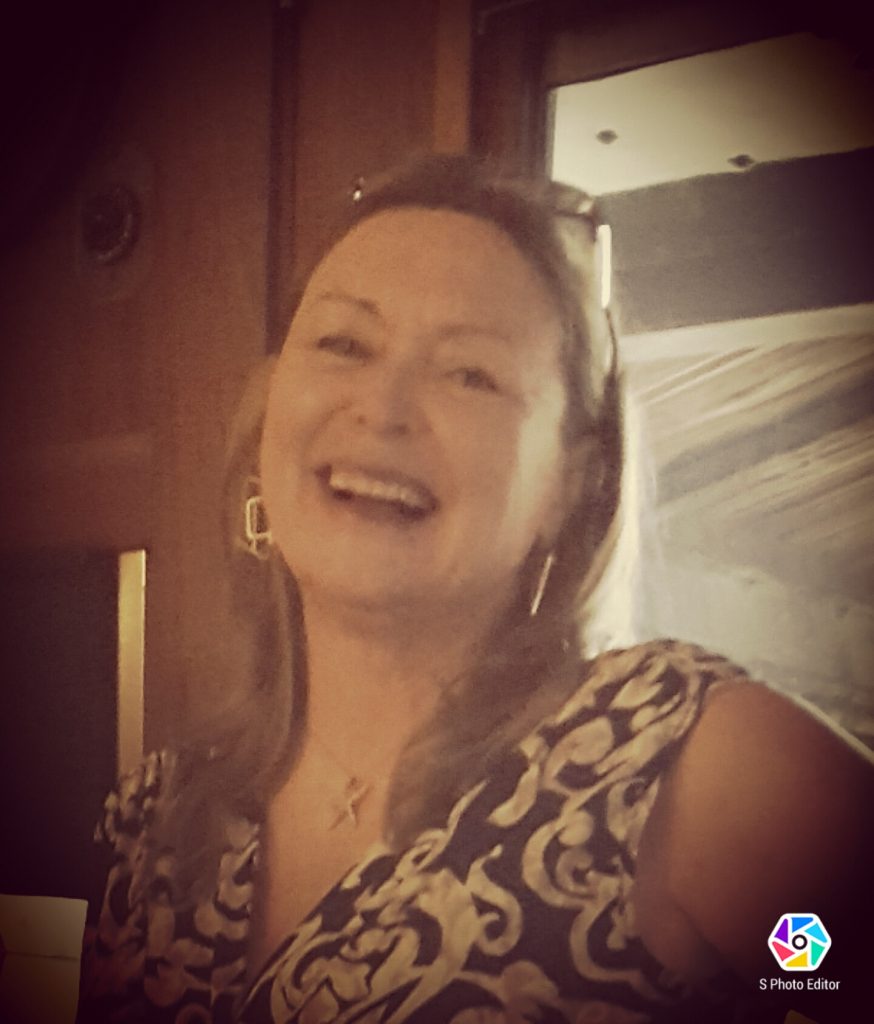 Borden Black was an awarding-winning news director at four different TV stations in Columbus. During her 25-year career, she and the staffs she led won a bevy of statewide awards. After retiring from broadcasting, she and her husband Nelson fulfilled a longtime dream. They bought and restored a vintage 1925 rail car they named The Dearing. For passengers it is a luxurious traveling experience that allows them see the countryside up close and comfortable. This column shares views of changes in Amtrak that are her opinions and not necessarily those of All On Georgia.com
° ° °
Amtrak's new leadership is taking actions — in rapid succession — that may signal the end of the national passenger rail network.
To Georgia that would mean no more trains passing through Atlanta to New Orleans and the end of the historic Palmetto train from New York to Savannah.
The days of people in Columbus taking the Man-O War to shop at the old Rich's Department Store in Atlanta ended decades ago and now the trip to the Big Easy could go the same way.
CEO Richard Anderson, previously the President of Delta Airlines, took the reins at Amtrak in January of 2018. In just the last two months, he has cut or eliminated discounts for seniors and veterans, eliminated charter and special trains, restricted the movements of private cars and increased rates for their travel, cut hot food services on some routes, removed parlor cars and business class on some routes and removed agents from many stations.
These moves are likely to reduce the number of passengers willing to take the train resulting in route cutbacks and eliminations.
In remarks to the California Rail Summit, Anderson opined that because long-distance trains cost $750 million a year to operate, corridors are better.
"There is some room for experience travel" he added but he did not elaborate. Those in attendance were left with the distinct impression that cross-country trains are on the chopping block.
Insistence that only the Northeast Corridor makes money ignores an accounting system at Amtrak that allocates some costs for the Corridor to long distance trains and does not account for passengers' intermediate travel destinations on those long distance routes.
Although still requiring taxpayer dollars, Amtrak has, during the last decade, been increasing ridership and decreasing subsidy requirements.
Yes, Amtrak takes longer to go from point A to point B than airlines and trains are frequently delayed but there are benefits. Surveys show millennials are embracing train travel because it allows use of cell phones and computers, is more energy efficient and is a unique way to experience the country.
Although they date to the 1800's, passenger trains, unlike the horse and buggy, are still a viable mode of transportation. They serve communities that have no access to airports and people who are can't afford or are unable to fly or drive.
Railroads are the least affected by weather conditions and are an important form of transport in the event of crisis. For instance, following 9-11 only Amtrak was still moving passengers.
Train seats are typically more spacious and comfortable than those in automobiles and airplanes. While trains are guarded and security personnel are present, long security lines and intensive baggage searches are not as much in evidence.
The time to take advantage of those pluses may be drawing to a close however and Amtrak could cease being "America's Railroad."
AND THE HITS KEEP COMING
It's amazing how one company, dependent in part on taxpayer dollars, can make so many changes in a little over a month with no notice, recourse or stakeholder input.
Amtrak has done just that.
March 20– Effective March 20, Amtrak cancellation fees increased . Amtrak also cut back year-round discounts, eliminated the former 10 percent discounts for AAA and AARP members, and cut the senior discount from 15 percent to 10 percent.
March 26 – Amtrak discontinued discounts for military Veterans. The "Veterans Advantage" discount on Amtrak tickets for travel and on weekend Acela service was ended after 17 years. The decision to eliminate the program was part of Amtrak's decision to end its involvement with private company membership clubs.
March 28 – Amtrak issued a notice to employees: "Generally, Amtrak will no longer operate charter services or special trains."
March 29 – Amtrak personnel began denying moves by private cars located on route midpoints with less than 30 minutes dwell time. This limits locations where private cars can be added or removed from trains.
April 18 – Amtrak issued formal restrictions on private cars which contains a list of Amtrak-served locations eligible for adding or removing Private Cars from designated Amtrak trains, subject to operating conditions at the time of the requested movement. The policy also limits maintenance performed by Amtrak on Private Cars to FRA-required repairs of safety appliances,
April 18 – Rates were increased 12.4% on all services to private cars despite a longstanding rate addendum agreement. The rate adjustment will be effective on Oct.1 of each year."
April 19 – Amtrak cut hot food services on two long distance trains. "Amtrak will offer contemporary and fresh dining choices for sleeping car customers, instead of traditional dining car service, embarking aboard its Capitol Limitedand Lake Shore Limited trains starting June 1."
April 19 – Amtrak CEO Richard Anderson Remarked to California Rail Summiton phasing out long distance service. The long-distance trains cost $750 million a year to operate. Corridors are better. Only 4 percent of passengers travel end to end.