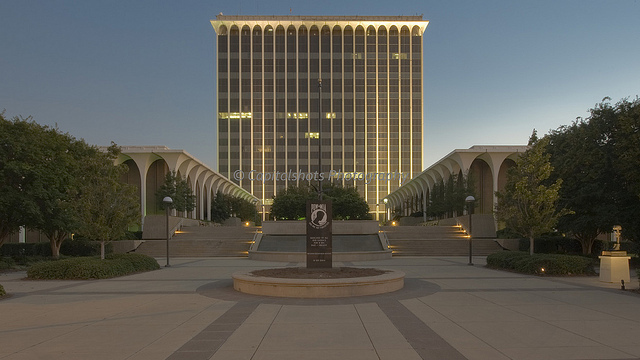 The seventh annual Sue Marie and Bill Turner Servant Leadership Gala will honor Cindy and Rick Alexander and will feature Illusionist, Harris III, as guest entertainer on Thursday, October 4, 2018 at the Columbus Ironworks and Trade Center. A cocktail hour begins at 6 p.m., followed by dinner and the program at 7 p.m.
Each year, the Board of Trustees of the Pastoral Institute honors a couple in the community who demonstrates their commitment to serving others. This year, the Pastoral Institute is proud to honor Cindy and Rick Alexander, two individuals who have invested countless hours of their personal and professional time to improve the lives of others.
Cindy and Rick Alexander grew up in Columbus and met at Morningside Baptist Church where they were members for more than 60 years. "Almost" 52 years ago these high school sweethearts were married on Christmas Eve while they were attending Auburn University. In 1971, Rick joined his father, Joe Alexander, at Alexander Electric Co. Rick loved working with his dad and quickly learned the electrical business. More importantly, his dad taught him that business is all about relationships. He taught him to care for his employees and customers. His dad was a Servant Leader before the concept had a name. After owning and operating Alexander Electric Co. for 35 years, the company is now in its third generation and continues to serve the community.
Rick has served on the boards of the Pastoral Institute, CSU Foundation, the Columbus Technical College Foundation, the National Infantry Museum Foundation, Girls Inc., United Way and Easter Seals. Serving on the Pastoral Institute Board and following Mr. Turner as Chair, was a wonderful experience that Rick will never forget. This year, Rick received the Frank D. Brown Achievement & Leadership Excellence Award given by the CSU Alumni Association.
Cindy has enjoyed serving the community working on the Boards of Keep Columbus Beautiful and the Columbus Botanical Garden.
Performing at the event will be Harris III, an award winning illusionist with over 20 years of experience through thousands of performances as an illusionist, storyteller, and renowned communicator, Harris has helped audiences around the globe discover a life beyond their imagination. Named "one of America's most influential young people" by the Catalyst Conference, Harris has made a variety of film, television, and live event appearances during the course of his 20-year career.