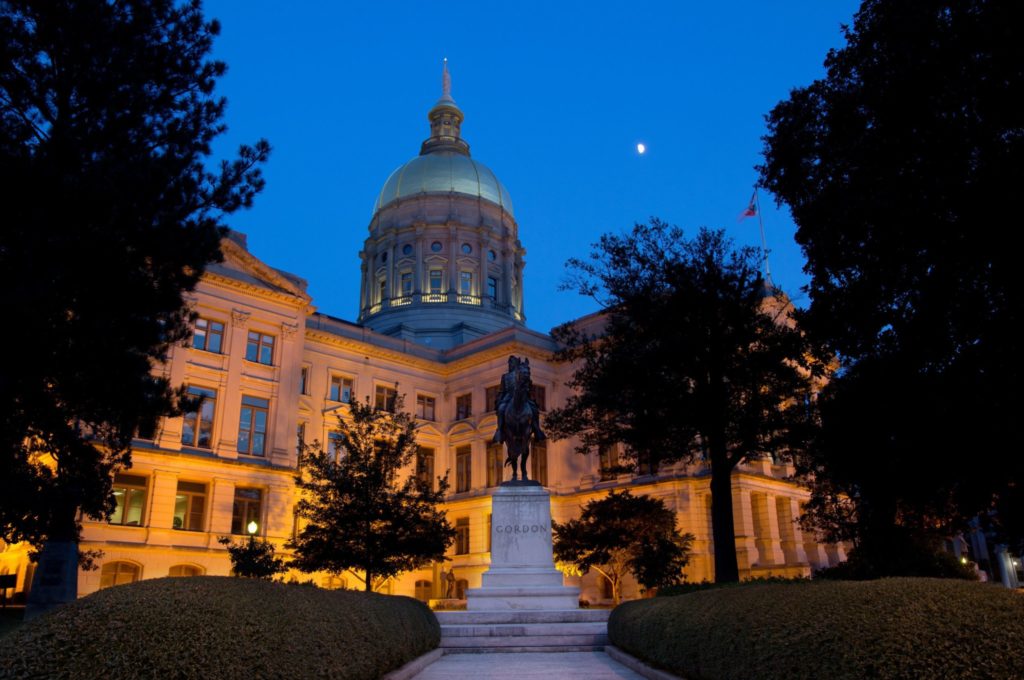 Two Columbus State University students will be following a long tradition by serving as legislative interns when the 2019 General Assembly convenes at the Georgia State Capitol in January.
The Georgia Legislative Internship Program has selected rising senior Victoria McCullor from Savannah and military veteran Dylan Fessler to be part of a class of 35 interns selected from across the state to receive firsthand experience of of the legislative process.
"I am very proud that two of our students were selected for this prestigious program," said CSU President Chris Markwood. "As a former senate page, I can attest to how valuable this experience will be for Victoria and Dylan. Not only is this a great example of experiential learning, I'm sure they will both be wonderful examples of CSU students during the upcoming legislative session."
The internships are paid, and CSU will provide an additional $1,000 stipend to each student. Bridget Downs, assistant dean of community outreach for the university's College of Letters and Science, led the process to find suitable intern candidates.
Once students are selected, they are assigned to offices in the Georgia House of Representatives or the Georgia State Senate. Each intern will serve a unique purpose in the process and have a multitude of different tasks to perform each day. Their duties may include legislative tracking, constituent services, media assistance, attendance at committee meetings, writing bill summaries and so much more. Interns will gain knowledge of how state government works and how the legislative process works while making lifelong career contacts and friendships."
McCullor, 20, is originally from Miami but was raised in Riceboro, Ga. She is a member of Honoris Causa and Honors College. She also a member of the National Society of Leadership and Success and the newly founded Student Advisory Board for the Criminal Justice and Sociology Department. Her goals are to obtain work experience towards her degree, pursue a law degree and then professionally use her law degree in the field.
Fessler, 34, was born in Kansas and spent eight years in the Army as an Infantryman. He had three combat tours (two in Iraq and in Afghanistan), He was awarded the Combat Infantryman Badge, and the Expert Infantryman Badge. After being medically discharged from the Army, he went back to school. He is a junior sociology major with a wife and two children.