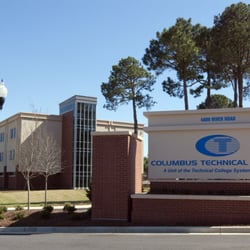 Three members of Columbus Technical College's SkillsUSA Team brought home gold medals while teammates earned seven silver and three bronze awards during statewide competition in Atlanta.
SkillsUSA serves young people in middle and high schools as well college students. It is used to prepare college students for careers in trade, technical and skilled service occupations.
The organization is a partnership of students, teachers and industry to ensure that the country has a skilled workforce.
Gold medals were won by Robert Scott (cabinetmaking), Logan Williamson (criminal justice) and Terry Bush (major appliance technology).
They will represent Columbus Technical College at the national level in Louisville, Ky. on June 25-29.
GOLD MEDALS
Robert Scott for cabinetmaking
Logan Williamson for criminal justice
Terry Bush for major appliance technology
SILVER MEDALS
Brandi Johnson and Cary Sizelove, Jr., for additive manufacturing
Steve Barner, Kate Newsome, and Kim Ngo for crime scene investigatio
Laura-Ann Vailonis for medical assisting
Nakisha Burse for nail care technology
BRONZE MEDALS
Casey Smith for esthetics
James Taff for air conditioning technology
Nicholas Duddy for welding.