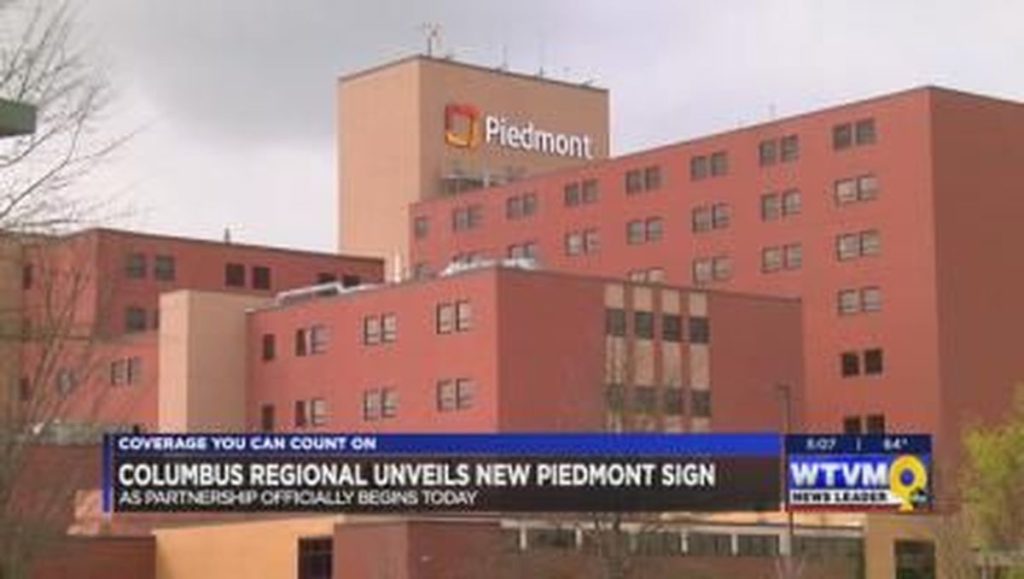 Officials at Piedmont Healthcare have announced they are raising the starting wage for employees at Piedmont Columbus Regional to $11 per hour, an amount that exceeds the federal minimum wage by more than 50 percent. More than 80 current team members will benefit from the increase.
Going forward, new employees will earn at least $11 per hour.
"Part of Piedmont's strategic framework is to be an employer of choice for a top-tier and diverse work force," Piedmont Healthcare CEO Kevin Brown said. "As a nonprofit health system, it is important to us to take care of the employees who play a vital role in helping us fulfill our purpose, caring for our communities. This step will help us in our efforts to improve quality by retaining our valued employees."
The increase is the latest in a series of moves by Piedmont Healthcare that have served as a boost to the local economy. When Columbus Regional Health joined the Piedmont system on March 1, 2018, Piedmont pledged to invest $280 million in capital expenditures over eight years.
Piedmont also will spend more than $30 million to install its electronic medical records system, Epic, at Piedmont Columbus Regional, a process that will go live later this year.
Piedmont Columbus CEO Scott Hill said the first 10 months of Piedmont leadership are paying dividends for the local community.
"Our careful search for a new partner took more than three years and moves like these validate what a great leader Piedmont is for our hospital and our community," Hill said. "Every day I see the positive impact that our employees make on patients and visitors, so it is gratifying to see them rewarded for their dedication and hard work."
For more information on careers at Piedmont Healthcare, visit piedmont.org
###
About Piedmont Columbus Regional
Piedmont Columbus Regional is a leading healthcare provider in west Georgia serving the Columbus, Ga. area with a network of health and medical services through its two hospital campuses. Serving 21 surrounding Georgia and Alabama counties, Piedmont Columbus Regional's Midtown campus is a 583-licensed bed, acute care hospital offering a Level 2 Trauma Center and Level 3 Neonatal Intensive Care Unit, one of only six perinatal centers in Georgia and the region's only full-service Pediatric Intensive Care Unit. The Northside campus is a 100-bed hospital providing an extensive range of surgical, rehabilitative and other medical services and opened a new 11,000 square feet Emergency Department in April 2018. Piedmont Columbus Regional is also comprised of the John B. Amos Cancer Center, two urgent care centers, a Family Medicine Residency Program, as well as an American Society of Health-System Pharmacists-accredited pharmacy residency program, and an extensive network of respected physicians, surgeons and specialists. Founded in 1836, Piedmont Columbus Regional became part of Piedmont Healthcare in March 2018 . For more information, visit piedmont.org/columbus.