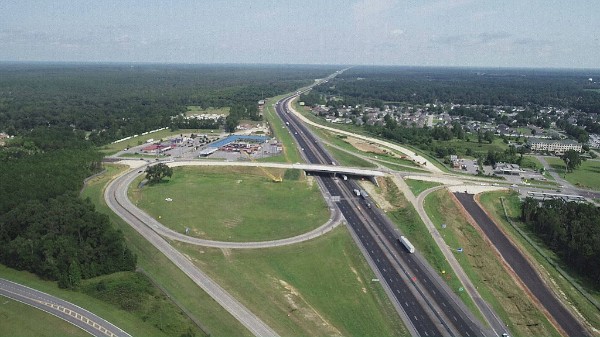 A traffic pattern change at the Exit 22 ramps will be implemented Thursday that will affect motorists entering and exiting Interstate 75 north.
Right now motorists traveling west on U.S. 41/SR 7/North Valdosta Road are able to veer to the right to enter I-75 north. Northbound motorists who exit I-75 are also able to veer to the right to go east on North Valdosta Road.
Starting Thursday, Nov. 1, motorists will have to go to the traffic signal at the top of the ramps. The veer lanes will no longer be an option due to construction of the new northbound ramps. The switch will not be made until about 9:30 a.m. to allow morning rush hour traffic to clear.
Reames and Son Construction Co. Inc. of Valdosta is reconstructing Exits 29 in Hahira and 22 near Valdosta to improve traffic flow and capacity and improve visibility for drivers exiting the ramps.
The overpasses were built in 1960 and the design is outdated for current and projected traffic. Bridges will be widened to four lanes with turn lanes, paved shoulders and concrete medians.
Part of the new overpass lanes are under construction south of the existing bridges. This eliminates the need to close the interchanges during construction. Once traffic can be moved onto the new lanes the existing bridges will be torn down to make way for the remaining lanes.
The interchanges are expected to be complete in spring 2020 and the construction cost is $49 million.