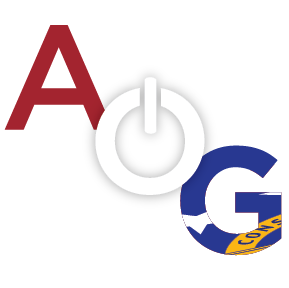 News that powerful political figures were lobbying Columbus Council to support a legislative effort to bring casino gambling to Georgia quickly mobilized opposition from two divergent directions.
An article posted over the weekend on All on Georgia-Muscogee reported that influential businessman Robert L. Wright Jr. and longtime legislator Calvin Smyre were pushing council members to pass a resolution supporting casinos. A vote on adding the measure to council's 2017 legislative wish-list is expected to be considered on Tuesday.
Advocates say a bill calling for a vote on a statewide constitutional amendment will be proposed in the upcoming General Assembly. Similar measures failed a year ago. Proceeds from casino gambling would help fund the HOPE Scholarship, which since 1992 has been funded by the statewide lottery. Grants from HOPE provide scholarships for qualified high school graduates across the state.
The council resolution is being shepherded by Mayor Pro Tem Evelyn Turner Pugh and Councilor Mimi Woodson. The resolution was discussed briefly last Tuesday but a vote was delayed until this week's meeting. Columbus Council meets Tuesday at 5:30 p.m. in the council chambers located on the second floor of the City Services Center, 3111 Citizens Way.
Talk of bringing casinos to Georgia stirred up feelings from Springer Theater Director Paul Pierce and Mary Sue Polleys, one of the leaders of the Keep the Freeze committee. The two of them took to Facebook pages on Sunday to voice their individual opinions.
Speaking for the arts community, Pierce said paid lobbyists for the casino industry have been spreading money around the state for two years. He called this "big money from the outside."
First from Pierce:
"We all know Columbus is desperate for a financial 'Game Changer.' But allowing Casino Gambling into our state would be disastrous — as it has been all across the country. Besides wrecking the very character of the community, it would spell the END of performing arts organizations like the Springer, Liberty Theatre, Fox Theatre, Alliance Theatre and the RiverCenter for the Performing Arts. Not because of competition — we don't mind that. Entertainment is a loss leader for casinos. They pay exorbitant amounts of money to promoters and publishers to RESTRICT licenses and contracts for other performing organizations in their market. Their very GOAL would be to wipe out the Springer and RiverCenter so they can keep customers inside their four walls and capture all of their money at the gaming tables. This has happened everywhere casino gambling has gone. Casinos are interested in cities like Columbus because they expect a giddy population to roll out the red carpet, give away the store and allow them to pay puny wages to desperate small-town workers. The HOPE Scholarship angle is a cynical ploy by high-priced lobbyists to ram harmful legislation down our throats. Don't buy it."
Just last week, Polleys was a leader of a grassroots group that defeated a well-heeled effort to eliminate the property tax freeze in Muscogee County. She responded to Pierce's comments and the gambling issue and immediately began discussions with the Keep the Freeze committee about whether they should get involved with the fight. She put up several Facebook posts on Sunday on the issue.
Said Polleys:
"Freeze Friends, if y'all are interested in the fact that our City Council is about to vote on asking our Legislators to allow Casino Gambling, click on my page to read about it. We might have to start a new page for that issue, and I might have to change my middle name to "No." Is there an icon for "feeling weary while trying to keep up with one bad idea after another?