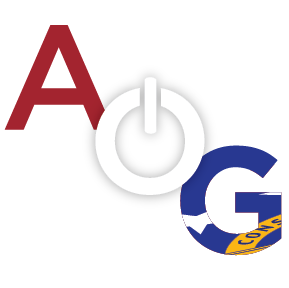 Councilman Mike Miller has come out with information about Mayor Harvey Persons instructing employees to hold information from any city constituents who are running for office.  The only exception to this tight-lip order is in the rare case that an open records request is made, in which case, he requires a regular report on all open record requests.
Reportedly, city employees received an email citing ordinance 2-176 (below) warning employees from participating in political campaigning while at work.  It appears that this ordinance has been interpreted by the City Attorney to support the Mayors position and has been placed as a policy by city manager without oversight by the City Council.
From Councilman Mike Miller's public comment:
Again, I wanted to get some perspective on an issue related to the Douglasville City Council and the up coming election. I have been informed that Mayor [P]ersons has directed employees/directors to not have any meetings or disseminate any information to city constituents who are running for office unless, the individuals have filed an open records act request and of course he has mandated that he receives a report of all open records act requests. As I received an email from the city citing to city ordinance and cautioning city employees from engaging in campaign activities while at work, I have to assume that this is the authority that he is using to direct employees not to discuss city business with city constituents.
I am I off here, but I find this a little bizarre, how on earth can those wanting to run for office and not have access to information to get them prepared?
What are your thoughts Douglasville?…..I have found out today that the assistant city attorney rendered an opinion saying that [disseminating information to constituents running for office] violates the ordinance. And the assistant city manager has acquiesced to the attorney's opinion and gave a directive without having city council review the policy or the recommendations.
From the Code of Ordinance for the City of Douglasville
Code of Ordinance:
Sec. 2-176. – Political activity.
(a)No employee of the city shall be an officer of a political party or hold political office during his employment.

(b)No employee shall solicit, orally or by letter, or be in any other manner concerned in obtaining any assessments, contributions or services for any political party from any other employee.

(c)Any employee who wishes to accept or seek election or appointment to political office shall resign from the city upon indicating such intention by formal declaration or other evidence of candidacy.

(d)Nothing in this section contained shall be construed to restrict the right of the employee to hold membership in, and support, a political party, to vote as he chooses, to express privately his opinions on all political subjects and candidates, to maintain political neutrality, and to attend political meetings after working hours.

(e)Any employee who, as a normal and foreseeable incident to his principal job or position, performs duties in connection with an activity financed in whole or in part by federal loans or grants, is subject to the provisions of the Hatch Political Activities Act which prohibits the following:

(1)Use of official authority or influence for the purpose of interfering with an election or nomination for office, or affecting the result thereof.
(2)Directly or indirectly coercing, attempting to coerce, commanding or advising any other such officer or employee to pay, lend or contribute any part of his salary or compensation or anything else of value to any party, committee, organization, agency or person for political purposes.
(3)Active participation in political party management or in political campaigns.