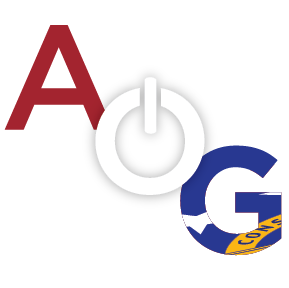 The Rome Braves started a rare five-game series with the Columbia Fireflies Thursday afternoon with a doubleheader.  Game one was a partial make-up of a game that was suspended due to weather back on July 18 in Columbia.
Both games were decided by only one run, and in the end, the teams would split the day at a game apiece.  Here are your game summaries:
Castro drives in two, Weigel earns win for Rome 4-3 over Columbia
Patrick Weigel picked up his sixth win of the season for Rome Wednesday in a 4-3 victory over Columbia.  Weigel, now 6-4 on the year, went 5.2 innings, giving up two runs on five hits.  He struck out five and walked three in the game.
Jon Kennedy picked up his first hold of the season out of the bullpen, giving up one unearned run in 2.1 innings of work.  Devan Watts got his second save of the year, striking out two in a scoreless inning of work for the win.
The offense had 11 hits on the day, scoring four times.
Carlos Castro went 2-for-4, driving in two runs, while Jonathan Morales had a 3-for-5 outing scoring once, and driving in a run for Rome. Ray-Patrick Didder went 2-for-3, and walked twice, and Tyler Neslony also had an RBI for the Braves.
For a full recap of game one from the Rome Braves, click HERE.
McCreery gives us two unearned runs in relief, Columbia slips past Rome 2-1
In a make up doubleheader shortened game two Thursday, the Fireflies got the best of the Braves in another game decided by only one run.  It was Columbia 2, and Rome 1 in the seven-inning contest.
Matt Custred pitched well in a short 2.2 inning start, giving up no runs on two hits, walking two, and striking out two batters.  The winning runs for Columbia would come off the arm of Adam McCreery, who gave up two runs – neither earned – on one hit.  He also struck out two, and walked two batters, but took his third loss on the year. Grayson Jones finished the game with a clean two innings of work, striking out two batters, while giving up one hit.
Lucas Herbert drove in Rome's only run in game two with a solo-homer in the sixth inning.  The only Braves batter with a multi-hit game was Luke Dykstra who went 2-for-3.  Ray-Patrick Didder, and Tyler Neslony were the only other Braves with hits at one each.
For a full recap of game two from the Rome Braves, click HERE.