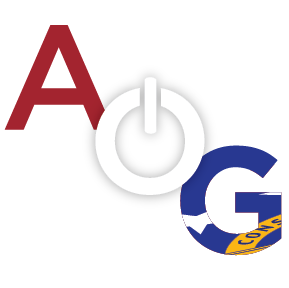 Press Release 
A history of success and playoff appearances is the track record of Pepperell High School football and what the community was looking for when searching for a new head coach.  The Dragons found their match in Rick Hurst, head coach of Eastside High School in Newton County.  The Floyd County Board of Education approved Hurst at a called meeting this afternoon.
Coach Hurst has been a biology teacher and head coach at Eastside High in Covington, Georgia since 2005.  He has an over-all record of 66-46 as a head football coach and a 7-5 record in the playoffs.  Hurst's Eagles team finished as the Region 4-AAAA runner-up with a 7-5 record last season and made it to the second round of the state playoffs.  He led his team to the state semi-finals in 2009 and the state quarter-finals in 2008.
"I have a passion for the molding and shaping of young men's lives through the game of football," Rick Hurst wrote in his application. "Although winning on the field is important, seeing young men become successful citizens, fathers, husbands and leaders is what drives my desire to coach and direct young men."
Hurst has also coached in Gwinnett County serving as assistant head coach at Central Gwinnett High. He had several stints as an offensive coordinator with stops at Ware County High, Wheeler High School in Cobb County and Americus High in Sumter County.
Achievements have been plentiful with the success of Hurst's football teams.  He became Newton County's all-time leader in wins during the 2013 season.  He was also the 2013 Atlanta Falcons Coach of the Week (October 21), he coached in the East/West All-Star Game in 2011, he was the Newton Citizen Area Coach of the Year in 2006 and 2008, the GACA Region 8-AAA Coach of the Year in 2008 and 2009, and the 2003 AFLAC National Assistant Coach of the Year for Georgia.
Phil Ray, principal of Pepperell High, credited his community search committee for a job well done. "We worked through snow and ice in the last few weeks that slowed our search but the group did not let that stand in the way of getting the right coach to lead our program," Ray said. "The committee and our school Local School Governance Team identified the qualities the Pepperell community needed in a football coach and Rick Hurst was the right fit for the Pepperell Dragons."  The selection committee included: former Dragon and NFL player, Ken Irvin; LSGT members, Randall McCord and Gail Silver; parent Lynn Ball; and Dragon Club president Bryce Wood.