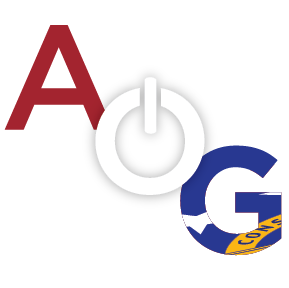 News Release
ROME, Ga. — Berry College is pleased to announce that Luke Syverson will be the head men's and women's track & field coach for the Vikings' revitalized program. He will also serve as an assistant coach for the Berry cross country teams. Syverson is completing his fifth year as an assistant track & field and cross country coach at Lipscomb University–an NCAA Division I institution in Nashville, Tenn.
Coinciding with this year's opening of Valhalla–which includes the Clark Track and Dickey Throwing Area–Berry College will sponsor a full intercollegiate track & field program for the first time in 20 years.
"We are extremely excited to have Luke join our department and institution," said Vikings' Athletic Director Tom Hart. "From the beginning of the process, Luke has demonstrated an understanding and connection to Berry and all it stands for. I believe Luke's work ethic and knowledge in track and field will help develop our program and I look forward to watching the programs grow in the coming years."
Syverson has served as the field event coach at Lipscomb. He has also functioned as the recruiting coordinator for men's and women's track & field and men's distance events.
Under his direction, Lipscomb athletes won 2015 Atlantic Sun Outdoor Championship titles in men's discus, men's javelin, and women's javelin and had runner-up finishes in men's high jump and women's pole vault. Syverson currently has two athletes qualified for the NCAA DI preliminary round and another who has also qualified for the USATF Junior National Championships in Eugene, Oregon on June 25-27th.
"I'm very honored to be selected to serve Berry College and help reestablish a full men's and women's track & field program," said Syverson. "Berry is an incredibly unique college environment and I look forward to building a championship program that also mirrors the 'Head, Heart & Hands' values that are part of being a Viking. I want to thank President Briggs, Dean Heida, and Dr. Hart for this opportunity. I'm excited to get started and work with Coach Paul Deaton to build on what is already a successful distance program that he has created. I also want to thank the Berry Community and donors who have given of their time, talent, and resources to bring back this program in its full capacity. This will be a program that the Berry and the Rome community will be proud of and I'm thrilled to be leading it."
Syverson competed in the long jump and triple jump for Washington State University of the Pac-12 Conference and earned his bachelor's degree from Eastern Washington University in physical education in 1998.
Syverson began his coaching career at Pullman High School, where he was responsible for the horizontal jumpers. During his two years at Pullman, he coached five state qualifiers in the jumps including the fifth farthest long jumper in Washington state history.
From 1996-2002, Syverson served as the assistant coach at Whitworth University in Spokane, Washington where he coached the long, triple, and high Jumps. While at Whitworth, Syverson coached numerous conference and national qualifiers in the jumps at the NAIA and NCAA D III level. At the 2001 Northwest Conference Championships, Whitworth's women's track & field team won their first ever title and the men won their first conference championship in 30 years.
Syverson became the Athletic Director and Dean of Students at Mount Rainier Lutheran High School in Tacoma, Wash. in 2005. Syverson was charged with creating the first athletic program at the new school and became the school's first cross-country and track & field coach. In the first five years, Syverson's teams captured three state track & field championships, sweeping both the boy's and girl's titles in 2010. It was the first time a school in their classification had swept both titles in state history.
Syverson has all event areas and has been a presenter and speaker at several coaching clinics and schools. He is a USATF level two certified coach in the sprints, hurdles, and relays. He also holds a USTFCCCA Technical Certification in throws and still competes occasionally at the Master's level. He was the 2008 USATF Master's National Champion in the triple jump and javelin in his age group.
Luke and his wife, Sarah, have four children. They will relocate to Rome this summer. Syverson enjoys all sports and outdoor recreation including mountain bike and cyclocross racing, hiking, and skiing.