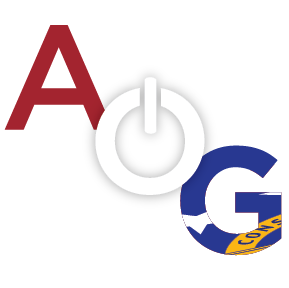 Former Calhoun High School kicker Adam Griffith was featured on ESPN's College Gameday on Saturday morning, telling the story of his troubled childhood in Poland, and his journey to a new life in the United States.
The piece featured several shots of Calhoun, including downtown, and Phil Reeve Stadium.
Born Andrzeja Debowskiiego in Stargard Szczecinski Poland, Griffith was the son of an alcoholic mother, and a father who spent some time in prison.  After his home life was deemed unfit by the state, Griffith spent time between orphanages and living on the street.
According to the feature by ESPN, Griffith was smoking by the age of six, and drinking by the age of ten, until a couple from Calhoun took a chance on a pre-teen boy.
Now the starting kicker for Nick Saban at Alabama, Griffith says he doesn't think he would have had the same opportunities at success if left in Poland.  He was even afraid his success in America would alienate him from his Polish family and friend.  "They are there, they have nothing.  I was afraid they would hate me because I did this," Griffith told ESPN.
In May he decided it was time to revisit his roots, so the Griffith's, along with an ESPN camera crew, traveled back to Stargard.
Here is the video from ESPN:
Several Photos of the Griffith family, as well as spots around Calhoun were shown: