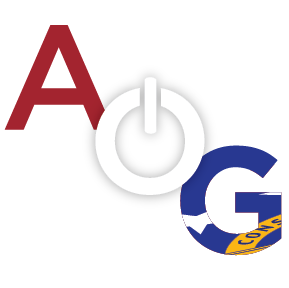 14th District Congressman Tom Graves (R-Ranger) will have a challenger for the 2016 Republican primary next summer.
Floyd County resident Mickey Tuck has announced his candidacy for the seat Graves has held since 2013 after redistricting.  Previously Tom Graves represented the 9th Congressional district, after winning the open seat in the 2010 election.
A statement from Tuck's campaign can be read below:
Press Release
Mickey Tuck announces candidacy for 14th U.S.
Congressional District People in the 14th U.S. Congressional District of Georgia tell me they are disappointed with their current representation in Washington, D.C. They say their strong conservative Republican values are not being represented in Congress. That's why I, Mickey Tuck, am declaring my intent to seek election on the Republican ticket to represent the good people of Georgia's 14th U.S. Congressional District.
I am a 35-year resident of Floyd County, residing in Silver Creek. I have been employed for the last 16 years by Gildan Yarns in Cedartown, as an electrician. Previously, I was employed by Lindale Manufacturing for 11 years. I attend Crosspointe Community Church in Aragon, where I serve as a Deacon. I have been married 36 years to my wife Sandy, and we have two grown children – Travis and Savannah, both are college graduates.
Many might not know it, but the 14th District is the second most Republican district is Georgia and the 12th most Republican district in the nation. I have been traveling and speaking with Republicans and conservatives across the 14th District and what I have heard is the disappointment they have in our current representation in Washington, D.C. They believe it doesn't represent nor reflect the strong conservative and Republican values they hold strongly to. As an advocate for strong conservative values and the U.S. Constitution, I believe strongly that I can fill the void of conservative representation felt by many in the 14th District.
I am a constitutional and fiscal conservative who will go to Washington, D.C. and represent and serve the people of the 14th District – not the House leadership, the Washington establishment, special interests, or lobbyists. I believe our God-given rights and the U.S. Constitution should measure every law and piece of legislation. If it doesn't line up with those principles, it's not good for the people or the nation. Any current laws that violate these principles must be repealed. I believe now is the time to deal with the out of control government spending and the ever increasing national debt.
We don't need to wait until the next election; not five years from now; not 10 years from now, but now. We cannot and must not leave these major problems for our children and future generations to suffer through. Limited government, low taxation, reduced spending, a balanced budget, and adhering to the U.S. Constitution is the platform I will be standing on. It is time for the people of the 14th District to have a choice, and the opportunity to elect someone they can trust and count on to serve and represent them. They need someone who has and shares the same strong conservative values they hold so dearly.
My two key words for this campaign are "Dismantle" and "Rebuild." Washington, D.C., must be "Dismantled" down to the foundation the Founding Fathers built and the U.S. Constitution. Then, "Rebuild" D.C. on these principles to be a stronger and more prosperous people and nation.
With the help and support of the people of the 14th District, together we can accomplish great things and lead the way for other Districts across the state and nation to return our government and nation back to "We the people."