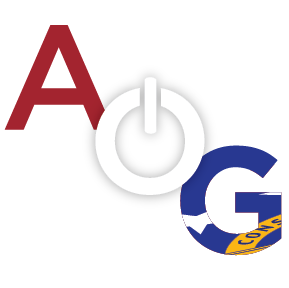 The City of Calhoun is being sued by the Southern Center for Civil Rights, accused of jailing people too poor to pay bond set for minor offenses.
In a federal class action lawsuit filed on behalf of "indigent people charged with minor crimes," the case of Walker v. City of Calhoun is currently pending in U.S. District Court in the North District of Georgia.  The suit claims that "city and court practices result in days of jail for people unable to afford to pay a monetary bond."
To read the Complaint, click here.
To read the Memorandum in Support of Emergency Motion for Temporary Restraining Order, click here.
From the Southern Center for Civil Rights:
In the City of Calhoun, many people arrested for minor traffic or misdemeanor offenses are released from custody almost immediately upon payment of money to the City. But those arrestees who are too poor to purchase their release remain in jail because of their poverty for a week or longer before a first court appearance.

Plaintiff Maurice Walker is a recent arrestee who is currently incarcerated in the Gordon County Jail for the offense of "pedestrian under the influence" because he cannot afford to pay $160 – the amount of money generically set by the bail schedule used by the City of Calhoun. Walker is a 54-year-old disabled man who owns no property and has little income because he is unable to work. He cannot afford to purchase his release from jail.

On behalf of the many other arrestees subjected to the City's money-based detention scheme, Mr. Walker challenges the use of fixed amounts of secured money bail that results in the detention of only the poorest of those arrested for petty offenses. He seeks a declaration that the City's conduct is unlawful, and injunctive relief assuring that his rights and the rights of the other class members will not continue to be violated.

"No human being should be kept in jail for any amount of time solely because of his or her poverty," said Alec Karakatsanis, an attorney at Equal Justice Under Law, a non-profit civil rights organization based in Washington, D.C. The proposed class is represented by Karakatsanis and attorneys from the Southern Center for Human Rights in Atlanta.