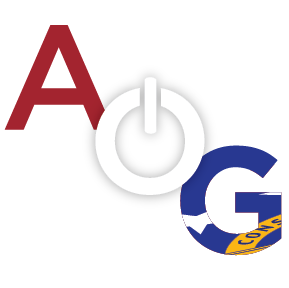 With release of fall 2016 Leapfrog Hospital Safety Grades, Gordon Hospital has earned straight "A's" for patient safety
New Leapfrog Hospital Safety Grades, which assign A, B, C, D, and F letter grades to hospitals nationwide and provide the most complete picture of patient safety in the U.S., were announced today by The Leapfrog Group, a national patient safety watchdog. Gordon Hospital once again earned an "A," accomplishing the difficult task of being awarded Straight "A's" since the inception of the Leapfrog Hospital Safety Grade in 2012. Gordon Hospital is one of 72 hospitals out of over 2,600 across the country to attain this honor.
"Earning Straight 'As' in the Leapfrog Hospital Safety Grade is a remarkable achievement and testament to a hospital's ongoing vigilance and commitment to patient safety," said Leah Binder, president and CEO of The Leapfrog Group. "We thank Gordon Hospital for being an example of excellence in preventing harm to patients, and urge you to continue championing patient safety."
Developed under the guidance of an Expert Panel, the Leapfrog Hospital Safety Grade uses 30 measures of publicly available hospital safety data to assign A, B, C, D, and F grades to more than 2,600 U.S. hospitals twice per year. It is calculated by top patient safety experts, peer-reviewed, fully transparent, and free to the public.
To see Gordon Hospital's full grade, and to access consumer-friendly tips for patients, visit www.hospitalsafetygrade.org or follow The Leapfrog Hospital Safety Grade on Twitter and Facebook. Consumers can also download the free Leapfrog Hospital Safety Grade mobile app for Apple and Android devices.
About The Leapfrog Group
Founded in 2000 by large employers and other purchasers, The Leapfrog Group is a national nonprofit organization driving a movement for giant leaps forward in the quality and safety of American healthcare. The flagship Leapfrog Hospital Survey collects and transparently reports hospital performance, empowering purchasers to find the highest-value care and giving consumers the lifesaving information they need to make informed decisions. The Leapfrog Hospital Safety Grade, Leapfrog's other main initiative, assigns letter grades to hospitals based on their record of patient safety, helping consumers protect themselves and their families from errors, injuries, accidents, and infections.