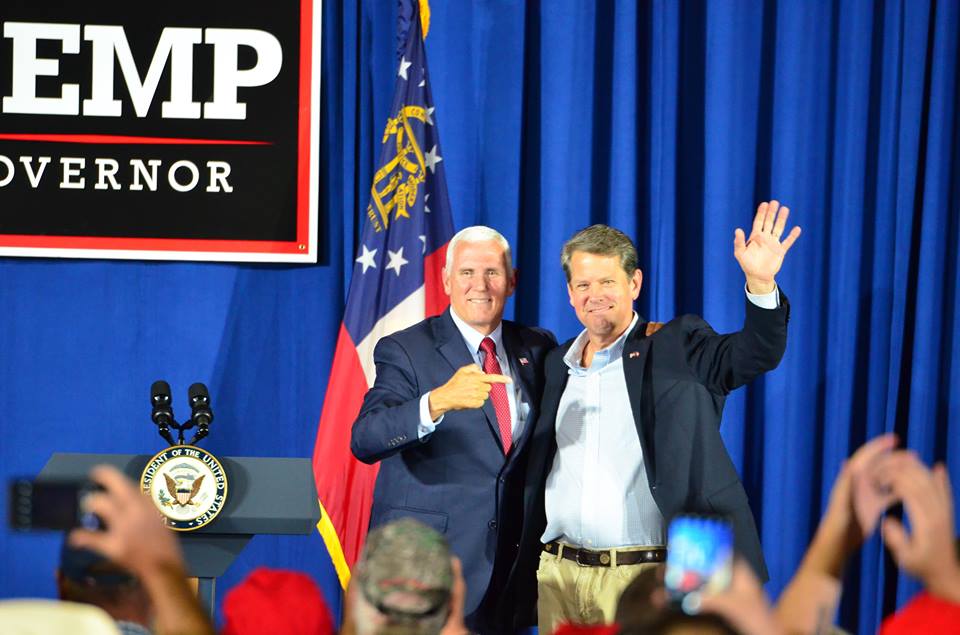 Georgia candidate for governor hopes to get another boost with a visit from Vice President Mike Pence.
Pence is scheduled to return to Georgia in support of Republican Brian Kemp for the state's top executive position.
The fundraising event is to take place in Atlanta on Sept. 13, according to White House announcement.
The Georgia Republican Party sent out an email invitation dubbed as a "Victory Dinner." Other state leading Republican will include current Governor, Nathan Deal and both U.S Senators David Perdue and Johnny Isakson.
This will be Vice President's second appearance for Brian Kemp's bid for governor as the last event was held in July right before the state's primary runoff election.
President Donald Trump endorsed Kemp prior to Pence's initial arrival. Trump tweeted his "full and total" endorsement of Kemp, creating a surge before the July 24 Republican primary runoff against Lt. Gov. Casey Cagle. Kemp defeated Cagle with 69.45 percent of the vote.
Governor Nathan Deal endorsed Casey Cagle right before the July 24 runoff but was soon countered by President Trump's full endorsement of Kemp.  Cagle has also been invited as a guest at the Georgia GOP fundraising event.
Kemp faces Democrat Stacey Abrams in November's general election. Abrams has secured the backing of former President Barack Obama. Abrams won her primary with 76 percent vote.