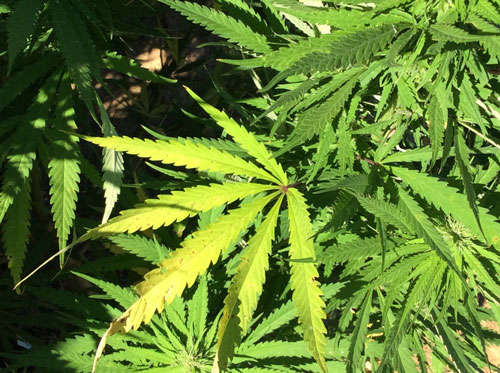 The U.S. Senate passed their version of an $867 billion Farm Bill earlier this week.
The Senate's version legalizes hemp and removes the work requirement for the Supplemental Nutrition Assistance Program, known as SNAP.
Hemp originates from the cannabis plant, but it's goal is not to be used for altering one's mood. Instead, it's typically used for its fiber to make all kinds of products — food, paper, cardboard, carpets, clothes, rope, and more.
The Senate voted 87-13 to pass the legislation, which lawmakers revealed on Monday after several months of exchanges in negotiations and debate over the need to have work requirements for SNAP included in the 2018 Farm Bill. All Senate Democrats voted for the revised bill, and eight Republicans opposed it.
The legislation requires agriculture assistance and nutrition programs for the next five years. The current farm bill terminated on Sept. 30, but senators viewed the end of the year as their hard deadline, with numerous programs expiring in December 2018.
In a statement to the media, Senator Pat Roberts (R- KS) chairman of the committee that passed the conference report on the bill, said the following:
"We have made tough choices, being judicious with the scarce resources we have on behalf of the taxpayer, said Senator Roberts.  "This may not be the best possible bill.  But, it is the best bill possible under these circumstances. And, importantly, it provides our farmers, ranchers and other rural stakeholders much needed certainty and predictability."
In June, the House passed their own version of the bill which included work requirements mandating that food stamp recipients work, volunteer, attend school, or take part in job training for a minimum of 20 hours a week to receive benefits.
The Senate's bill heads to the House for a vote, where it is expected to pass and head to President Donald Trump's desk the earlier part of the coming week.
Both of Georgia's U.S. Senators, Isakson and Perdue, voted for the Farm Bill conference report measure.
For more information on the provisions in the bill go here.